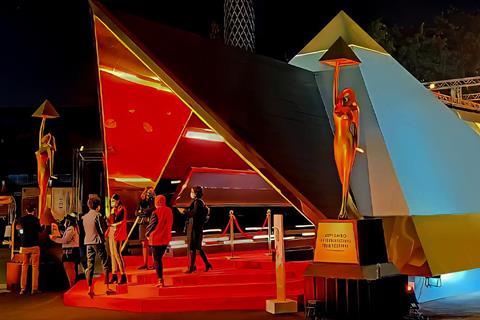 The Cairo International Film Festival's (CIFF) 43rd edition is set to run December 1-10, 2021, the same period as its 2020 edition, it has announced.
"The festival's programming team and management are thrilled by the challenge that this upcoming edition offers," said the festival president and producer Mohamed Hefzy.
As with the previous three editions, the festival will also feature the industry-focused Cairo Industry Days and its Cairo Film Connection co-financing event, which metes out some $250,000 in prizes to participating projects.
Last year, CIFF pulled off a compact edition against the backdrop of the Covid-19 pandemic, showcasing 95 films from 40 territories. In spite of 50% less capacity due to social distancing, the festival sold 30,000 tickets while 200 international guests also attended.
It could be a busy few months on the Middle East film and North Africa festival circuit this autumn, especially if vaccination programmes succeed in staving off fresh waves of the Covid-19 pandemic across the region and restrictions are eased on public events and international travel.
The El Gouna Film Festival on the Egyptian Red Sea is set to run October 14-22. In the Gulf, the Doha Film Institute's Ajyal Film Festival has announced November 7 to 19 dates while the inaugural edition of Saudi Arabia's Red Sea International Film Festival will run November 11 to 20.
The Marrakech International Film Festival, which usually unfolds in early December, has yet to announce dates.