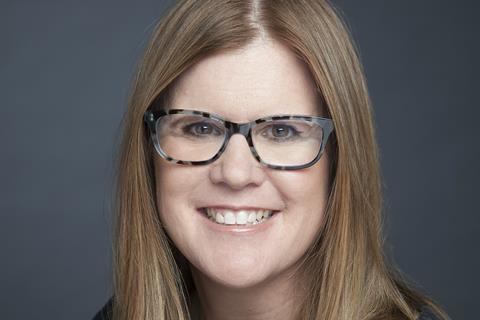 Los Angeles TV studio Platform One Media, led by former Gaumont Television US head Katie O'Connell Marsh, has been acquired by Canada-based Boat Rocker Media.
The deal puts Platform One, which has scripted series in development for outlets including Apple and Showtime, under the same corporate umbrella as Toronto-based Orphan Black producer Temple Street Productions.
Boat Rocker, which is backed by Canadian property and insurance group Fairfax Financial Holdings, was launched three-and-a-half years ago by Temple Street owners Ivan Schneeberg and David Fortier.
Boat Rocker recently bought New York unscripted TV production company Matador Content. It also owns former Fremantle family entertainment operation Insight Productions and is an investor in talent and production company Untitled Entertainment.
Following the deal, O'Connell Marsh (pictured) has been promoted to founder and chairman of Platform One and will be taking on a leadership role at Boat Rocker. Platform One chief creative officer Elisa Ellis and head of finance and strategy Steve Lescroart have been named co-presidents.
At Gaumont, O'Connell Marsh was an executive producer on series including Hannibal and Narcos (since her departure in 2015, she and the company have been in a legal dispute over profits from shows including Narcos). She formed Platform One, with initial backing from Liberty Global and TPG Growth's Evolution Media, in 2017. Though the company has not yet put any series into production, it recently got a greenlight for an untitled sci-fi series for Apple and a straight-to-series order from Showtime for family drama Rust, to star Jeff Daniels.
In a statement, Boat Rocker co-founders and co-executive chairmen Schneeberg and Fortier said: "Platform One represents an unbelievable opportunity for Boat Rocker to build off of successful franchises like Orphan Black and expand its presence in scripted television and film. Under Katie's leadership, the studio is producing some of the biggest and most anticipated television series in the world, while maintaining its trademark curated and boutique approach to its slate and partnerships. We are mutually aligned in our desire to produce only best-in-class projects that entertain and inspire viewers worldwide."
O'Connell added: "The ethos and shared outlook on the ever-changing global media business was the primary driver in pursuing this opportunity with Boat Rocker. David, Ivan and John [Young, Boat Rocker CEO] have built a world class portfolio of businesses all aligned to produce and distribute entertaining and meaningful content across the globe. I'm thrilled for our creative partners and the team at Platform One to join such an innovative and ambitious company."