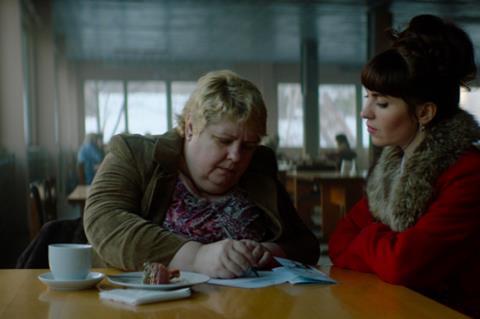 Dekel Berenson's short film Anna, which is premiering in Competition at Cannes this year, is being developed into a feature by New York and LA-based media fund DCR Finance Corp.
The short, a Ukraine-UK-Israel co-production, follows an aging single mother living in war-torn Eastern Ukraine who is desperate for change. Lured by a radio advertisement, she goes to party with a group of American men who are touring the country, searching for love. Svetlana Alekseevna Barandich played Anna.
Berenson is in an advanced stage of writing the feature script and will also direct. The short's producer, Merlin Merton, is again on producing duties. A shoot is being scheduled for August.
DCR Finance backed the short and will finance a major part of the film's production. The company has also entered into a first-look pact with director Berenson to back his next two projects after Anna.
Adi Cohen and Jordi Rediu of DCR were executive producers on the short and will take the same position on the feature with Mark Damon (Monster), the other principal in DCR. The company's relationship with Berenson began when the director won a pitch prize supported by DCR at Haifa Film Festival last October. DCR said it has recently committed to dedicating 20% of its media and film investment portfolio to film schools and film festivals' graduates and winners.
Anna competes with ten others shorts here in Cannes, a jury presided over by Claire Denis will hand out the Short Film Palme d'Or at the closing ceremony on Saturday (May 25).