The line-up includes films by Coppola, Kaurismäki and Haneke.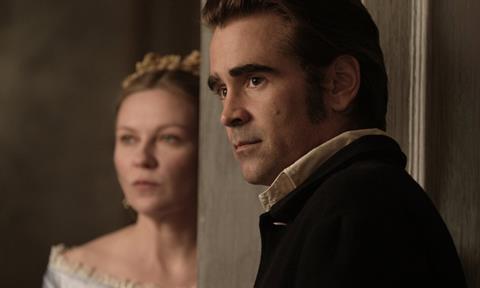 Michael Haneke's Happy End, Aki Kaurismäki's The Other Side of Hope, and Sofia Coppola's The Beguiled are among the 12 films in contention for the AUD60,000 Sydney Film Prize, the top honour of the Sydney Film Festival.
The films will screen at the 64th Sydney Film Festival in June, direct from their world premieres at Cannes, and will compete against new films by Australian directors Warwick Thornton (socio-political documentary We Don't Need a Map), and Benedict Andrews (Una), Berlin prizewinning filmmakers Ildiko Enyedi (On Body and Soul) and Alain Gomes (Félicité), and Oscar nominee Raoul Peck (I Am Not Your Negro).
Sydney Film Festival director Nashen Moodley announced the full program at a launch on Wednesday. Moodley identified a number of emerging themes across this year's lineup, such as stories of dislocation set against the worsening refugee crisis, and several films examining the way humans interact with animals.
The latter category includes Korean director Bong Joon-ho's Netflix-backed Cannes contender, Okja, which will close the festival on June 18 with Bong in attendance.
Vanessa Redgrave will be present in Sydney to premiere her directorial debut, a documentary about Europe's refugee crisis, Sea Sorrow.
Other special presentations include the world premiere of Madame, an upstairs/downstairs comedy of errors written and directed by prolific French author, playwright and screenwriter Amanda Sthers, and starring Toni Colette and Harvey Keitel.
Australian premieres include David Lowerys' A Ghost Story, Terence Malick's Song To Song and Luca Guadagnino's Call Me By Your Name, and Sundance hit, Geremy Jasper's Patti Cake$.
The full list of films in the official competition is as follows:
We Don't Need A Map, Warwick Thornton
The Beguiled, Sofia Coppola
Una, Benedict Andrews
Félicité, Alain Gomis
Happy End, Michael Haneke
I Am Not Your Negro, Raoul Peck
My Happy Family, Nana Ekvtimishvili and Simon Gross
On Body And Soul, Ildikó Enyedi
The Other Side of Hope, Aki Kaurismäki
The Untamed, Amat Escalante
Wolf And Sheep, Shahrbanoo Sadat
Pop Aye, Kirsten Tan