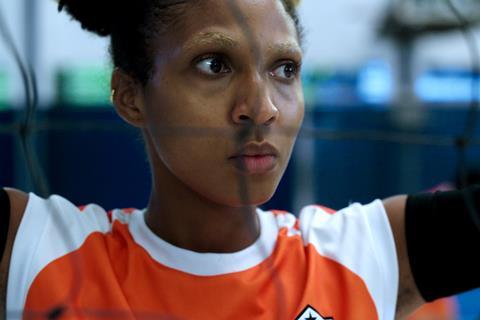 AX1 Entertainment has secured UK and Ireland distribution rights to Power Alley, the debut feature of Brazilian director Lillah Halla that is playing in Cannes Critics' Week, in a deal with Berlin-based M-Appeal.
The feature has also been picked up for Denmark by Ost for Paradis.
The Brazil-set drama follows a young volleyball player who is faced with an unwanted pregnancy. Seeking an abortion, in a country where the procedure is illegal, she becomes the target of a fundamentalist group determined to stop her at any cost. The cast is led by Ayomi Domenica, Loro Bardot and Grace Passô.
Brazil's Arissas and Manjericao Filmes produce, with Cimarron Cine (Uruguay) and In Vivo Films (France) co-producing. The producers are Clarissa Guarilha, Rafaella Costa, Louise Bellicaud and Claire Charles-Gervais.
Screen's review described the film as a "celebration of queer sisterhood" with "a punchy, confrontational energy".
It comes three years after Halla's short, Menarca, was selected by the Critics' Week sidebar for the 2020 pandemic-year Cannes label edition. Her second feature, Flehman, is in development and was selected for last year's Full Circle Lab Nouvelle Aquitaine and Sam Spiegel Jerusalem Lab.
AX1, formerly known as Axiom Films, has previously distributed festival titles such as Agnieszka Holland's Charlatan and Peter Greenaway's Eisenstein In Guanajuato, both of which premiered at the Berlinale. As a producer, the company is working on Polly Steele's Four Letters Of Love, starring Pierce Brosnan, Helena Bonham Carter and Gabriel Byrne, which is being sold by Cornerstone.