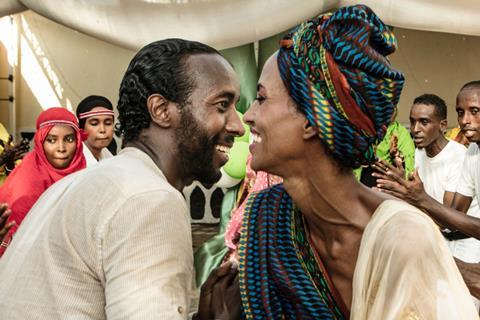 Cannes Critics' Week 2021 has unveiled the line-up of its 60th edition, following last year's hiatus due to the pandemic, running July 7 to 15 alongside the Cannes Film Festival.
It will showcase 13 features, seven of them in competition, as well as 10 short films.
French director Constance Meyer's debut feature Robust, co-starring Gérard Depardieu opposite Divines discovery Déborah Lukumuena will open the section on July 7. Depardieu plays an ageing actor star in decline who hires Lukumuena's character, a semi-professional wrestler, as a bodyguard at short notice. The seemingly disparate pair discover they have a lot in common.
It is produced by Isabelle Madelaine at Paris-based Dharamsala whose recent credits include Alice Winocour's Proxima.
The 13 features in the selection were drawn from 1,000 freshly submitted films as well as a handful of titles held back from 2020. Among the latter, is Spanish director Clara Roquet's coming-of-age-tale competition title Libertad, revolving around the friendship between two teenagers from different social backgrounds over the course of a summer on the Costa Brava. Roquet has previously distinguished herself with short films The Goodbye and The Good Girls as well as numerous co-writing credits, including Jaime Rosales' Petra.
One of the most recent submissions was Egyptian director Omar El Zohairy's Feathers which is wrapping up post-production in Paris. The drama follows a family forced into a period of self-discovery after its authoritarian patriarch is accidentally turned into a chicken by a magician during a children's birthday party. Previously announced as Feathers Of A Father, it is produced by Juliette Lepoutre and Pierre Menahem at Paris-based Still Moving in co-production with Egypt's Film Clinic, the Netherlands' Kepler Films and Greece's Heretic.
Other titles in the competition line-up include Norwegian-Somali filmmaker Khadar Ayderus Ahmed's The Gravedigger's Wife. Set in Djibouti City in the horn of Africa, it stars Finnish-Somali actor Omar Abdi as a struggling gravedigger on a quest to raise the money for the kidney transplant desperately needed by his beloved wife, played by Canadian-Somali model and actress Yasmin Warsame.
It is produced by Finnish producer Mark Lwoff and Misha Jaari at Helsinki-based Bufo Productions in co-production with France's Pyramide Productions and Germany's Twenty Twenty Vision.
The competition also features one of the rare Latin American productions likely to play anywhere in Cannes this year, Colombian director Simón Mesa Soto's drama Amparo. Set at the height of Colombia's civil conflict in the 1990s, it revolves around a single mother whose son is drafted into the army and then posted to one of the most violent parts of the country. Soto won the Palme d'Or for his second short film Leidi in 2014 and then also screened third short Madre in Official Selection in 2016.
The other three titles hail from Europe.
Italian director Laura Samani's Small Body is set in Italy in 1901 and stars Celeste Cescutti as a deeply spiritual young woman who is determined to get her stillborn baby baptised, at a time when it was forbidden by the Catholic Church, so that its soul will not be condemned to limbo. Samani's short film The Sleeping Saint screened in Cannes in 2016 as part of the Cinefondation selection.
French director Elie Grappe's drama Olga follows a young Ukrainian gymnastics champion living in Switzerland, whose focus is shaken by the Euromaidan revolt in 2013 in which friends and family are caught up.
Zero Fucks Given unites the talents of French directors Julie Lecoustre and Emmanuel Marre. Adèle Exarchopoulos stars as a flight attendant for a budget airline, whose party lifestyle lives up to her Carpe Diem Tinder moniker. This unattached existence by the means of forging ahead is apparently fulfilling to her until a mishap forces her to reconnect with the world, forcing her to confront the pain that caused her to disconnect with loved ones on the ground.
Special Screenings, 60th-anniversary celebrations
Critics' Week was created in 1962 to focus on first and second features and short films by emerging talents. The section has screened the early works of directors such as Jacques Audiard, Alejandro González Iñárritu, Ken Loach, François Ozon, Julia Ducournau and Rebecca Zlotowski over its six-decade history.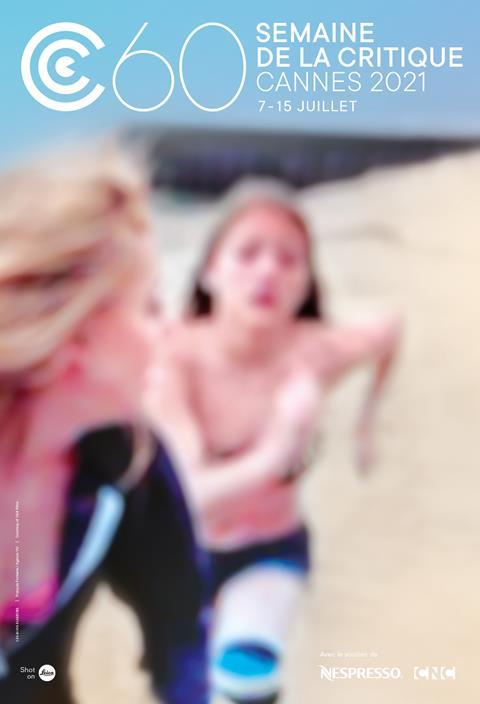 The poster for the 60th edition features an image from US director David Robert Mitchell's supernatural horror film It Follows, which played in Critics' Week in 2015.
But aside from this allusion to a past selection, the section is celebrating its 60th anniversary with its sights set firmly on the present and the future.
It has named French director Charline Bourgeois-Tacquet's film Anaïs In Love as its selection to mark the 60th edition. The love triangle tale stars Anaïs Demoustier as a thirtysomething woman who falls for both the man and woman in a long-time couple, played by Denis Podalydès and Valeria Bruni-Tedeschi.
Bourgeois-Tacquet showed her short film Pauline Asservie at Cannes Critics' Week in 2018 and went on to develop Anaïs In Love with the support of its Next Step programme aimed at helping filmmakers move onto their first feature.
The other four films due to premiere in its Special Screenings section include actress Sandrine Kiberlain's debut feature A Radiant Girl, about a young Jewish girl with acting aspirations living in Paris in the early days of the German occupation.
It is produced by Olivier Delbosc at Curiosa Films. The feature marks Kiberlain's 2016 short film Smile (Bonne Figure), starring Chiara Mastroianni as a renowned actress attending an eventful cocktail event being held in her honour, played in 2016.
Other highlights include Tunisian filmmaker Leyla Bouzid's Paris-set love story A Story Of Love And Desire, about a French student of Algerian origin who discovers erotic Arabic literature at the same time as he falls for a lively Tunisian student he meets at university. It is Bouzid's second feature after her critically acclaimed As I Open My Eyes which debuted at Venice in 2015.
Actor and director Samuel Theis will make his solo Cannes debut with Softie, about a young boy growing up in a housing project in the Lorraine who undergoes an intellectual awakening with the arrival of a new teacher at his school. Theis co-directed the Caméra d'Or winning feature Party Girl which opened Un Certain Regard in 2014.
Vincent Le Port's Bruno Reidal, Confessions Of A Murder, is inspired by the true story of a seminarian peasant who murdered a child in the remote Massif Central region of Cantal in 1905, before turning himself in and working closely with a criminologist to understand the motive for his crime.
As part of the section's longstanding relationship with Mexico's Morelia International Film Festival will showcase four shorts from its selection.
As previously announced, Romanian director Cristian Mungiu will preside over the jury, comprising French producer Didar Domehri, actress and music artist Camélia Jordana, Swiss, Monaco-based film consultant Michel Merkt, and Karel Och, artistic director of the Karlovy Vary International Film Festival.
The Cannes Critics' Week 2021 selection
Robust (Fr) Opening film
Dir. Constance Meyer
Special Screenings
Anaïs In Love (Fr)
Dir. Charline-Bourgeois-Tacquet
Bruno Reidal, Confessions Of A Murder (Fr)
Dir. Vincent Le Port
A Radiant Girl (Fr)
Dir. Sandrine Kiberlain
Softie (Fr)
Dir. Samuel Theis
A Tale Of Love And Desire (Fr)
Dir. Leyla Bouzid
In Competition
Amparo (Col-Bel)
Dir. Simón Mesa Soto
Feathers (Egy, Fr, Neth, Greece)
Dir. Omar El Zohairy
Libertad (Sp)
Dir. Clara Roquet
The Gravedigger's Wife (Fin, Fr, Ger)
Dir. Khadar Ayderus Ahmed
Olga (Switz, Fr)
Dir. Elie Grappe
Small Body (It)
Dir. Laura Samani
Zero Fucks Given (Fr, Bel)
Dirs. Julie Lecoustre, Emmanuel Marre
Short Film Competition
Brutalia, Days Of Labour
Dir. Manolis Mavris
Lili Alone
Dir. Zou Jing
An Invitation
Dirs. Hao Zhao, Yeung Tung
Inherent
Dir. Nicolai G.H. Johansen
Intercom 15
Dir. Andrei Epure
If It Ain't Broke
Dir. Elinor Nechemya
Noir-Soleil
Dir. Marie Larrivé
Safe
Dir. Ian Barling
Soldat Noir
Dir. Jimmy Laporal-Trésor
On Solid Ground
Dir Jela Hasler.
Invitation To The Morelia International Film Festival
Bisho
Dir. Pablo Giles
La Oscuridad
Dir. Jorge Sistos Moreno
Pinky Promise
Dir. Indra Villasenor Amador
A Face Covered With Kisses
Dir. Mariano Renteria Garnica