EXCLUSIVE: Competition trio among UK distributor's haul.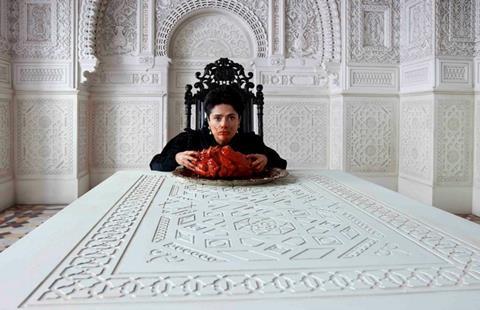 Curzon Artificial Eye has rounded out its Cannes acquisitions with Competition entries Tale of Tales, Our Little Sister and Chronic as well as pre-buys of scripts from Palme d'Or-winning directors Cristian Mungiu and the Dardenne brothers.
Rights for all five films are for distribution in UK and Eire.
Matteo Garrone's (Gomorrah) English-language debut Tale of Tales charts three of Giambattista Basile's evocative Renaissance fairy tales with a cast including Salma Hayek, Vincent Cassel, Toby Jones and John C. Reilly. The deal was negotiated with HanWay.
Hirokazu Kore-eda's family-drama Our Little Sister follows three siblings who live in their grandmother's home and the impact on their lives following the arrival of their 13-year-old half-sister.
In Michel Franco's Chronic, Tim Roth gives a well-received performance as a home care nurse who works with terminally ill patients.
Both Our Little Sister and Chronic were picked up from Wild Bunch.
Jean-Pierre and Luc Dardenne's The Unknown Girl, currently in pre-production, will star newcomer Adèle Haenel as Jenny, a young doctor who feels guilty for not opening the door of her practice to a girl who is found dead shortly after.
On learning from the police that the girl's identity is unknown, Jenny decides to discover more about her.
Cristian Mungiu's as-yet-untitled new film concerns a father and the lengths he'll go to secure a better life for his daughter. Both films were pre-bought from Wild Bunch.
As previously announced, Curzon Artificial Eye also acquired Son of Saul, Mia Madre, Valley of Love, Mustang, Love and A Storm in the Stars during the festival.
Louisa Dent, MD of Curzon Artificial Eye, said: "Cannes was a busy and extremely fruitful festival for us as a company.
"For very different reasons Tales of Tales, Our Little Sister and Chronic impressed us immensely and we look forward to watching these films stimulate imaginations and encourage conversations across the UK and Ireland on their release.
"We are also delighted to welcome back familiar faces in Cristian Mungiu and the Dardennes."