Hong Kong Arts Centre (HKAC) is collaborating with the Cannes Directors' Fortnight on a screening and seminar programme, New Waves, New Shores: Cannes Directors' Fortnight 50 Meets Hong Kong Cinema.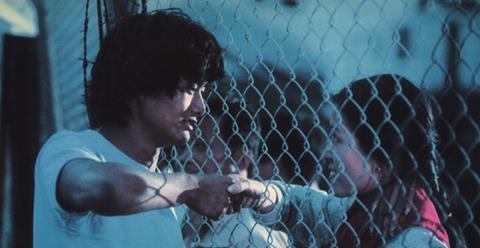 Backed by Create Hong Kong, the programme will screen around 20 films from 10 countries, pairing titles selected from past editions of Directors' Fortnight with films from Hong Kong (see line-up below).
The screenings will be accompanied by talks with the films' respective talents, a talk on local and international film circuits, a colour grading masterclass and film journalism and criticism workshops
The programme, which coincides with the 50th anniversary of Directors' Fortnight, is designed to support Hong Kong's new generation of filmmakers by introducing how film festivals can assist their careers and broaden their creative horizons. It also aims to introduce how film festivals "can shape local and international film cultures, markets and industries".
Guests set to attend the programme include Directors' Fortnight co-founder Pierre-Henri Deleau, Taiwanese critic and programmer Wen Tien-Hsiang, French colourist and DI producer Yov Moor (Norwegian Wood) and talents from participating films.
"In the past decade, Hong Kong has seen a growing number of first-time and emerging filmmakers," said HKAC in a statement.
"To help young film talents build a long-term sustainable career and meet the needs of an increasingly diversified audience culture and film industry, the HKAC sees a pertinent need to assist filmmakers to expand their professional and personal visions, enrich their crafts, network and get recognised on local and international levels."
New Waves, New Shores will take place at the Louis Koo Cinema of the HKAC from June 6-23, 2019.
NEW WAVES, NEW SHORES LINE-UP:
1.Barravento and The Story Of Woo Viet
2.Summer (L'Été) and Glass Tears
3.Binding Sentiments (Holdudvar) and Bends
4.Adam 2 & Scenes From Under Childhood (Section 1) and Kongkee x Simon Liu
5.The Trip and Everlasting Love
6.Duet for Cannibals and House of the Lute
7.Invasion and Trivisa
8.Death by Hanging and Somewhere Beyond the Mist