Cannes Directors' Fortnight had already decided to honour the French filmmaker before his death in March.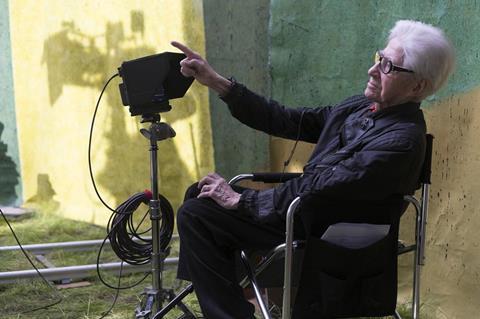 The French Film Directors' Guild, which runs Directors' Fortnight, will pay tribute to late filmmaker Alain Resnais, by posthumously feting him with its Carrosse d'Or (Golden Carriage) award on the opening night of the parallel Cannes section.
"Last January, directors of the guild unanimously decided to give this prize to Alain Resnais, who died in March," the body said in a statement.
Directors' Fortnight will screen Resnais' 1958 short La Chant du Styrène, a 13-minute documentary in praise of plastic commissioned by French manufacturer Péchiney, and his 1977 feature Providence, starring Sir John Geilgud, on May 15.
There will be a tribute to the filmmaker at the opening ceremony of Directors' Fortnight attended by Jean-Louis Livi, the producer of his last three films, and the filmmaker's long-time assistant Christophe Jeauffroy, who worked on productions such as Life of Riley, You Ain't Seen Nothin' Yet! and Wild Grass.
Resnais, who died a the age of 91 in March, was last in Cannes in 2012 with You Ain't Seen Nothin' Yet, which premiered in Competition.
During his prolific career he made more than 50 features, including classics such as Hiroshima Mon Amour and Last Year at Marienbad.
The Carrosse d'or Prize is a tribute by directors of the SRF to a film-maker in the international filmmaking community "for the innovative qualities, courage and independent-mindedness of his or her work'.
Past recipients comprise Jacques Rozier, Clint Eastwood, Nanni Moretti, Ousmane Sembene, David Cronenberg, Alain Cavalier, Jim Jarmusch, Naomi Kawase, Agnès Varda, Jafar Panahi, Nuri Bilge Ceylan, and this year's Official Selection Competition jury president Jane Campion.