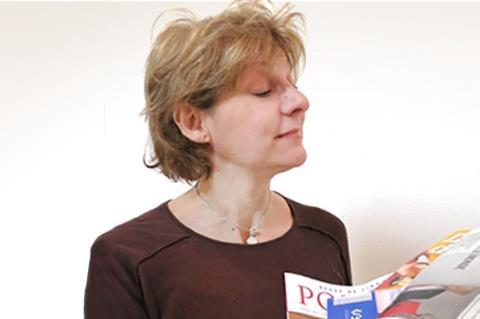 The Cannes Film Festival has appointed Aïda Belloulid as head of press in an unexpected reorganisation of its press department.
The festival's former head of press Christine Aimé has taken on a new role managing a fresh initiative called Festival Memory. She will create and manage a new department overseeing the festival's heritage, archive and documentation departments, ahead of its 75th edition celebrations in 2022.
News of Aimé's departure as head of press was greeted with surprise and dismay by press habitués of the festival where she has been a helpful and unflappable presence for more than 25 years.
In her new role, Belloulid will handle international and local print and digital press as well as press accreditations, screenings and press conferences. She will work alongside Frédéric Cassoly and Clément Lemoine, who are to remain in charge of audiovisual press.
Some 4,000 press journalists and 2,000 audiovisual journalists attend the festival each year.
Prior to taking on the Cannes role, Belloulid worked at Bruno Barde's Paris-based Le Public Système Cinéma since 2015. She oversaw the publicity of films by directors such as Nicolas Winding Refn, Terrence Malick, Alfonso Cuarón, Fatih Akin and Sergei Loznitsa and managed publicity and communication for the Deauville, Beaune, Gérardmer and Marrakech film festivals.
Demanding role
While one of French cinema's most prestigious press relation positions, the Cannes head of press role is also one of its most demanding. In addition to the logistics of supporting and managing the demands of some 4,000 journalists from around the world, the press chief also has to deal with a myriad of festival controversies that crop up due to its special and influential place on the French and international cinema industry map.
In recent years these have included the so-called heel-gate scandal in which ushers were caught excluding women from the red carpet if their heels were not high enough, criticism of the lack of women in Official Selection and Thierry Frémaux's decision to re-design the screening schedule so that the press watch the Competition titles at the same time as their official premieres, rather than earlier in the day.
Belloulid took-up her new role at the Cannes Film Festival on January 2. Press accreditations for the 2019 edition open on February 2.