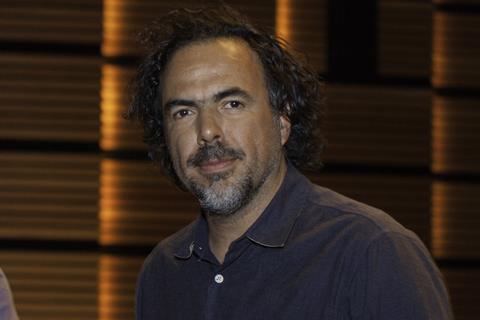 As the 2019 Cannes Film Festival gets underway, this year's Competition jury president Alejandro Gonzalez Inarritu has addressed the ongoing tension between streaming platform Netflix and traditional theatrical distribution.
"One should not cancel the other [streaming and theatrical]," he commented, pointing to the struggles of the theatrical distribution around the world. "France is an exception [to the difficulties] and they protect that. How many of these films in the next 10 days [of the festival] will be exhibited in the world, especially in Mexico?"
"Netflix has been doing a great job because they have been capitalising on the lack of these [independent] films [receiving theatrical distribution]. Why not give people the choice [how to watch them]? Hopefully we will not let the communal experience of cinema die," he added.
Thierry Fremaux's pre-festival press conference yesterday was notable for the lack of Netflix questions posed to the Cannes general delegate, but Fremaux has faced constant pressure since including two Netflix titles in Competition in 2017, and the subsequent fallout from the French exhibition sector. Films released in French cinemas require a lengthy exclusive theatrical window (36 months in the case of Netflix), which the streaming giant won't adhere to. After 2017, Cannes implemented a rule that all films in its Competition would need to be available for theatrical release, meaning Netflix films can no longer participate.
Politics
Inarritu also addressed a question about whether the platform of being the Cannes jury president could be used to spread a positive political message.
"I'm not a politician. As an artist, I can express through my job," commented the Mexican director. "I am against what is happening all around the world. [VR project] Carne Y Arena was the way I responded to what is happening. That was a way for me to express how wrong, cruel, and dangerous it is to be making those assessments. Blaming the most fragile, poor, needy people in the world - these guys are ruling with rage, they are writing fiction and making people believe they are real facts."
Inarritu added that the world is in danger of reverting to the political conditions that began the Second World War, "If we keep with that rhetoric, we know how this story ends."
Also speaking at the press conference, US actress Elle Fanning, also on the jury, said she was "shocked" to receive the phone call inviting her to take part, and was "proud to represent a young voice at this festival."
Filmmaker Kelly Reichardt, asked about the 50/50 gender split of this year's jury [not counting Inarritu], said she was "looking forward to the time when we don't have to say 'the women directors'."