EXCLUSIVE: Drama starring Isabelle Huppert due to shoot this June.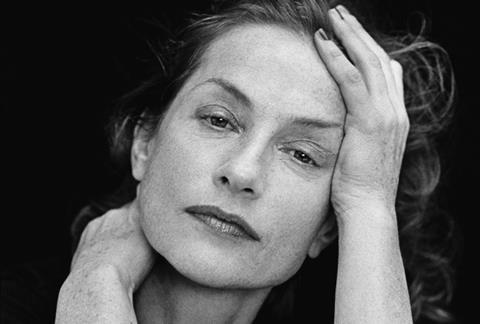 Les Films du Losange has taken on sales of Mia Hansen-Løve's Things to Come (L'Avenir), starring Isabelle Huppert as a woman embarking on a new life after her husband leaves her for another woman.
"We'll kick off sales at Cannes on the back of the script. The film is due to shoot in Paris in June," said Les Films du Losange head of sales Agathe Valentin.
Huppert stars as Nathalie, a settled philosophy teacher who has been married for years to Heinz, with whom she has two grown-up children. They stay together out of habit and common intellectual pursuits – he also teaches philosophy — rather than for love.
But one day Heinz announces he has fallen for another woman and moves out. At the same time, Nathalie's possessive, time-consuming mother passes away. As the summer holidays loom, Nathalie is staring at a blank slate.
Other cast members include Edith Scob, André Marcon and Roman Kolinka who appeared in Eden.
Losange previously sold Hansen-Løve's 2009 film Father of My Children, inspired by the life and tragic death of French film producer Humbert Balsan.
In between times, the filmmaker made bittersweet romance Goodbye First Love and Eden, set against the backdrop of France's 1990s dance music scene.
Charles Gillibert of CG Cinema, whose recent credits include Eden as well as Clouds of Sils Maria, is producing Things to Come.
An evening with Barbet Schroeder
Other titles on Les Films du Losange's Cannes slate include Barbet Schroeder's Ibiza-set Amnesia, which will premiere at Cannes in a Special Screening.
Set against the backdrop of the Spanish island in the 1990s, it revolves around the friendship between a German musician who has retreated there to escape bitter memories of the Second World War and a young compatriot who pitches up with dreams of breaking into Ibiza's then nascent electronic music scene.
The premiere on May 19 is part of an Official Selection double-bill entitled "An Evening with Barbet Schroeder" and will be followed by a Cannes Classics screening of a recently restored version of Schroeder's 1969 cult film More.
Set against the backdrop of Ibiza's 1960s hippie scene and featuring an original soundtrack by Pink Floyd, More revolves around a couple who set off on a hedonistic trip to the island with tragic consequences.
"Both films are shot in the same house in Ibiza," said Valentin.
Schroeder co-founded Les Films du Losange alongside fellow New Wave director Eric Rohmer in 1962. The company, which is now managed by Margaret Ménégoz, marked its 50th anniversary in 2012.
Marché titles
In the Marché, the company is set to world market premiere Christine Carrière's A Mother starring Mathilde Seigner as a woman trying to repair her relationship with a withdrawn and violent teenage son, played by up and coming young actor Kacey Mottet Klein.
It will also continue sales of Philippe Claudel's social drama A Childhood about an adolescent forced to grow-up quickly by the tough reality of his home life, dominated by a mother who has a hard time coping and a step-father who keeps the whole family down. The picture is in post-production.
Losange's also slate includes Belgian Antoine Cuypers's first feature Prejudice, revolving around a thirty-something man, still living at home, who reacts with resentment and then fury to the news that his sister is expecting a baby.
There will be a first promo reel for the film starring Nathalie Baye, Arno Hintjens, Thomas Blanchard, Ariane Labed and Eric Caravaca.