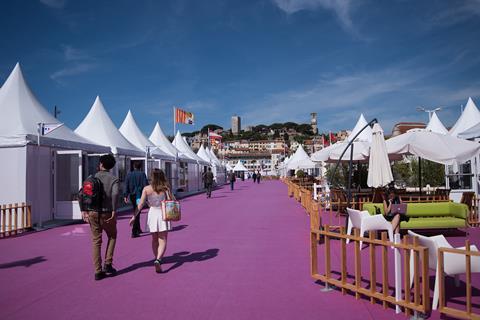 The Cannes Film Festival has posted a Q&A on its website responding to questions around its decision to abandon the scheduled May 12 to 23 dates of its 73rd edition due to the Covid-19 pandemic, and its hopes that it may still take place at the end of June or beginning of July.
The festival confirmed that the April 16 press conference in Paris announcing its line-up would not take place. It explained that if the festival was set for the end of June or beginning of July, the press conference would take place around one month beforehand.
It said that in the meantime the accreditation and selection process was still ongoing.
It added that the Films Department had extended the registration deadline by one month and that although the new cut-off date had yet to be set, it would "certainly be extended until the end of May."
On the question of why it had decided to postpone rather than cancel, the festival said it had taken this decision in full consultation with professionals from across the film industry.
"Although Cannes is mainly famous for its arts and media side, it also plays an essential role in the economy of world cinema. When the decision to cancel the event in May was considered, every stakeholder in the sector asked us not to give up on holding it this year.
"We therefore decided, after a rapid, broad, national and international consultation, that it was neccesary to investigate all routes which would allow a postponement rather than a simple cancellation."
The festival also addressed criticism that it had waited too long to take a decision on the postponement, noting that the Monaco Grand Prix was postponed on the same day and that a number of sporting events had been cancelled at the eleventh hour.
"The physical preparation of the Cannes Film Festival begins one month before the event and had not begun in mid-March. We had until April 15 to evaluate the situation and we did so one month before that, although there were many who called on us to 'stand firm'," the Q&A said.
It said the final decision would be taken in consultation with France's National Cinema Centre and Cannes City council.
"First and foremost: the Festival de Cannes is not making a unilateral decision. It is the global health situation and the conditions for a return to normal social and economic life which will dictate the actual timescale, which is not known at the moment," the festival said.