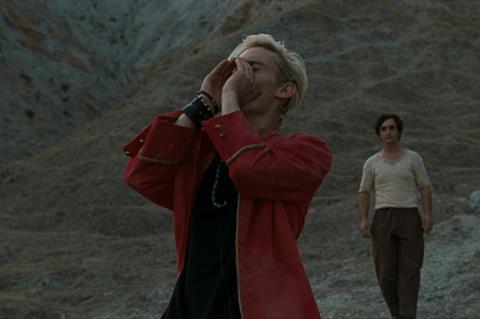 Alice Rohrwacher's 2018 Cannes Competition title Happy As Lazzaro has scored a UK distribution deal with Eve Gabereau's Modern Films.
The film won Cannes' screenplay prize for writer-director Rohrwacher (in a tie with Jafar Panahi and Nader Saeivar for 3 Faces).
Starring Adriano Tardiolo, Luca Chikovani, Alba Rohrwacher and Agnese Graziani, the Italian-language drama is about a young peasant assumed, in his isolated village, to be simple-minded, and a young nobleman cursed by his imagination. Screen's review described it as "a delirious brew of modernism, folktale and fabulist invention".
Netflix previously took North and Latin American rights to the project. The Match Factory is handling international sales.
Modern Films MD Gabereau struck the deal with The Match Factory's Thania Dimitrakopoulou and Michael Weber and is planning a UK release in 2019.
Modern, officially launched by long-time Soda Pictures boss Gabereau earlier this year, has given itself a mandate to support women in film and the slate is currently 50% female directors.
The company has also boosted its list of documentary titles following the pick-up of The Rape Of Recy Taylor earlier this year.
On the slate now are: Sara Driver's Boom For Real: The Late Teenage Years Of Jean-Michel Basquiat; Stephen Schible's Ryuichi Sakamoto: Coda; Frederick Wiseman's Ex Libris - The New York Public Library; Giacomo Durzi's Ferrante Fever; and Marcus Lindeen's CPH: Dox winner The Raft.
Boom and Ferrante were acquired from The Match Factory, Sakamoto from Doc & Film, The Raft from Wide House and Ex Libris directly from Wiseman's production company Zipporah Films.
The company's fiction slate includes Crystal Moselle's Skate Kitchen and Erik Poppe's Utoya.