EXCLUSIVE: Arclight, Ambi, Lakeshore deals among pick-ups.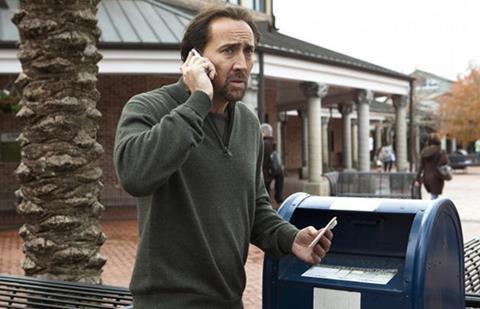 UK distributor Signature Entertainment secured a raft of completed titles at the Cannes Marche for theatrical release, including Nicolas Cage thriller Dog Eat Dog from Arclight and action-comedy Barely Lethal - with Hailee Steinfeld, Samuel L Jackson, Jessica Alba and Sophie Turner – from The Highland Film Group.
Paul Schrader directs Cage in crime-thriller Dog Eat Dog about three men recently released from prison who go on to commit the 'perfect' crime but find that their own circumstances, the system and the long arm of the law are never far from getting the better of them.
In Barely Lethal, True Grit actress Steinfeld stars as Megan Walsh, a teenage special ops agent who yearns for a normal adolescence. After faking her own death, she assumes the role of an exchange student and quickly learns that surviving the treacherous waters of a typical American high school can be even more difficult than international espionage.
Sarah Jessica Parker leads cast in Ambi's rom-com All Roads Lead to Rome, about an uptight American who is forced to reunite with Luca, her former lover, as they embark on a road trip across Italy in an attempt to track down her rebellious teenage daughter.
Signature also picked up Highland's animation Savva: Heart of the Warrior, about a boy living in a small village in a forest that was once protected by a pack of regal white wolves. Voice cast includes Sharon Stone, Whoopi Goldberg and Joe Pesci.
From Lakeshore the company snapped up thriller The Vatican Tapes in which a priest and two Vatican exorcists must do battle with an ancient satanic force to save the soul of a young woman.
Michael Pena, Dougray Scott and Djimon Hounsou star.
Marc Goldberg, managing director for Signature Entertainment said: "Cannes was a hugely successful and busy market for Signature.
"We are excited to be working with some new partners and continuing our excellent relationships with others; I am looking forward to releasing such commercial, quality content.
"There will be another five or six titles that we will look to announce in the coming weeks."