EXCLUSIVE: Company to also market premiere First Growth [pictured], a family drama set in the vineyards of Burgundy.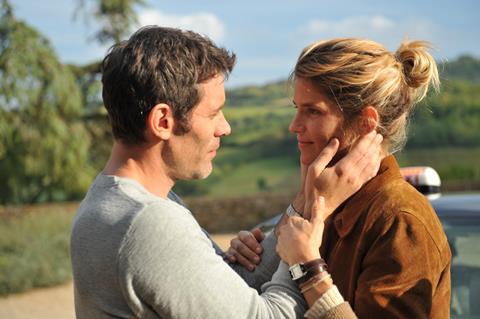 France's SND is set to launch sales on a trio of new titles at the Cannes Marché, including Julien Rappeneau's quirky romantic comedy Rosalie Blum.
It is a debut feature for Rappeneau, who is best known as a writer, his credits including father Jean-Paul Rappeneau's upcoming Families (Belles familles), pop icon Claude Francois bio-pic My Way and Jérôme Salle's The Burma Conspiracy and Zulu.
An adaptation of popular graphic novel Rosalie Blum, the film revolves around a lonely, thirty-something hairdresser who starts to secretly investigate a 50-year-old woman who seems vaguely familiar.
His clumsy detective work makes her suspicious and she in turn asks her niece to investigate him – a game of hide-and-seek begins with unexpected results.
"It's a little jewel which we fell in love with straight away," says SND sales chief Charlotte Boucon.
The film, which is shooting, is produced by Michaël Gentille of The Film and Charles Gillibert of CG Cinema, whose recent productions include Sils Maria. Gentille is also currently completely post-production on romantic comedy Lolo.
The company will also kick off sales on Julien Leclercq's high-octane, action thriller The Crew, starring Sami Bouajila and Guillaume Gouix as professional armoured-truck hijackers who embark on a high-stakes hit for a ruthless dealer. SND will show a new promo-reel for the film.
It follows the equally action-packed docu-drama The Assault, about the real-life storming of a hijacked Air France plane in Algiers in 1994, and the Gibralter-set The Informant.
"Julien is meticulous in the way he stages and shoots the action scenes… they're impressive for his attention to detail," says Boucon.
Other new productions include Stephan Archinard and Francois Prévôt-Leygonie's comedy Off-Piste about a self centred writer forced to pursue his daughter on a school skiing trip after she steals the file for his latest novel in revenge for his lack of attention.
Previously announced
The company will continue sales on Thomas Vincent's The New Life of Paul Sneijder, starring Thierry Lhermitte as a man who quits his office job to become a dog walker following the sudden, tragic death of his elder daughter. It is currently in post-production
It will also show a new promo for Benjamin Rocher's The Squad, a French remake of Nick Love's feature The Sweeney, starring Jean Reno in the role of unorthodox, old time cop Buren.
The film – produced by SND, Paris-based Capture (the Flag) and Vertigo Films – is due to be released at the end of 2015. SND is also handling French distribution while Vertigo is overseeing the UK release.
Market premiere
SND will also market premiere Jérôme Le Maire's family drama First Growth (Premier Cru) about a respected wine critic, who attempts to turnaround his family's ailing vineyard.
Set against the backdrop of France's famous Burgundy vineyards the plot is also steeped in the world of viticulture.
"Although he is one of the world's top wine critics, he knows nothing about wine-making… not even when to pick the grapes… of course, as a critic, he is also petrified about how the wine world will react to what he produces… it's an entertaining drama," explains Boucon.
The company will also screen Yann Gozlan's A Perfect Man starring Pierre Niney as a writer whose life unravels after he wins critical acclaim for a work ripped-off from a dead soldier's diary.
The film opened the Colcoa French Film Festival (April 20-28) in Los Angeles.