Cannes chief discusses the festival's repeat invitations policy and explains why Oliver Stone's Snowden will not be premiering at the festival.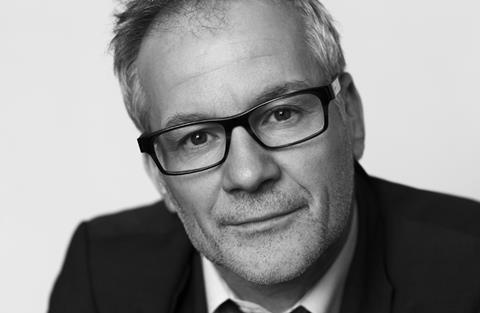 Screen sat down with Cannes festival director Thierry Fremaux to discuss this year's well-received selection and unpack some of the burning questions.
Good-afternoon, Thierry. You received 1,869 films this year but just four of the directors in Competition are there for the first time. What's your response to those who say it is always the same names in Competition at Cannes?
We don't always have the same names. Okay, the Dardennes and Ken Loach come back again and again, but this year Alain Guiraudie is there for the first-time while Nicole Garcia and even Xavier Dolan aren't habitués. It's only the second time Xavier's been in Competition and we've also got newcomers like Brazil's Mendonca, Puiu from Romanian and Germany's Maren Ade.
At the same time, Cannes is Cannes. People don't expect the Louvre Museum to take down its Old Masters in a bid to reinvent its collection. That would be like saying "Hey let's get rid of the Mona Lisa'. It wouldn't be the Louvre. At Cannes, we specialise in the big auteurs. Once upon a time it was Fellini, Antonioni and Bergman, then Tarkovsky and Co in the 1970s. Today, it's those auteurs we invite back time and time again.
In a World Cup rugby match, they put the best players on the pitch. At Cannes, we select the best films. Cannes is the world championship of cinema. Usain Bolt is one the greatest runners of our time but there are millions of people who like to run. If I go to watch the Olympics, however, I want to see Usain Bolt not Mr Whoever who goes running every Sunday morning with his dog. The 1,869 submitted films were all made with a profound love for cinema but I have to make choices and I'm not going to take a B series film in a bid to renew the selection.
There were a few surprise absences such as Bertrand Bonello Nocturama and Oliver Stone's Snowden. Why weren't they there?
I only talk about films that the festival selected. I saw Snowden and it's a really good film. It complements Citizen Four marvellously. It helps understand a lot of things, it's a fascinating film. We'd have liked to have it at Cannes but the US producers — who also did Spotlight - want to aim for the Oscars so for them a Cannes premiere was a little too early. It's a different strategy but I respect that.
This is a perennial question but yet again female directors are in the minority in Official Selection. Why are there so few women in the line-up?
Nine out of 49 of the filmmakers are women. That's 20% of the selection. What percentage of film-makers in the world are women? According to a recent report, it's 7%.
I've been saying this for four years now but what you see in Cannes is a consequence, not the cause. More needs to be done in the film schools, the universities and the production houses, to favour women, and then you would see results.
In the press conference, one of the journalists expressed disappointment over the fact that there are not very many films from the Middle East in Official Selection. Why is this?
There weren't that many submissions from the Arab world but the quality is high and given that there aren't that many productions, the presence of cinema from the Middle East is pretty strong. We still have Egyptian (Clash), Palestinian (Personal Affairs) and Israeli (Beyond The Mountains and Hills) films – things are moving in that part of the world.
Perhaps the fact the region is going through a period of change may also be impacting the types of films being made. Sometimes films reflecting difficult realities can take time to emerge. The Egyptian film Clash, for example, is based on events that took place two years ago. Also, sometimes in times of conflict people prefer to escape into romances or period dramas.
A number of festivals – including Toronto and Tribeca – have started programming screenings of high-end TV series in their line-ups, do you think Cannes will ever follow suit?
No. Television is going through an extraordinary period in which we're seeing a number of series of an extremely high quality – in terms of the acting and mise-en-scene — but they remain television. At Cannes, we're focused on cinema. Cinema was the first — with the Lumieres — to work with the moving image, and then came TV and more recently the Internet. We're the biggest film festival in the world and what we want to focus on here is cinema. We're fighting for the cinema theatres and for films to be shown in theatres. In Paris, there is a festival called Séries Mania, which opens this week. If people want to watch series in that context, fantastic, but we want to focus on cinema. On the fringe, we could show one or two things, but why would we show a TV series when we can programme a film?
Will you be banning selfies on the red carpet again?
Firstly, I never banned selfies. I don't have the authority to ban selfies. I'm not a policeman. I did say that I thought selfies are ridiculous but I found myself out on a limb on that one. No-one backed me up. No-one in the press agreed that I might be right. The only people who called me to agree were Almodovar and Ken Loach. They said, 'You're right. It's stupid, ugly and contemporary barbarity'. I would have liked some journalists to have backed me up and supported the idea of Cannes as a classy, elegant event. Selfies really aren't elegant. What's the sense of being your own star?
And after last year's edition of Cannes, you also hit out at the way people take to Twitter during the festival to post opinions on films within minutes of their screenings.
I wasn't hitting out at Twitter. I said there was a big difference between a written article and a tweet of 80 characters. I grew up loving and learning about cinema by seeing films and also reading about films. Thankfully, there were people like André Bazin, Francois Truffaut, Serge Daney, Roger Tailleur and Bertrand Tavernier. All those people wrote the texts that I enjoyed reading. In the same way, I also loved reading Selznick's production notes and Kazan and Bergman's memoirs. A tweet is immediate and ephemeral, it doesn't have the same depth.