Maisie Williams, Maxine Peake among cast of drama produced and sold by Independent.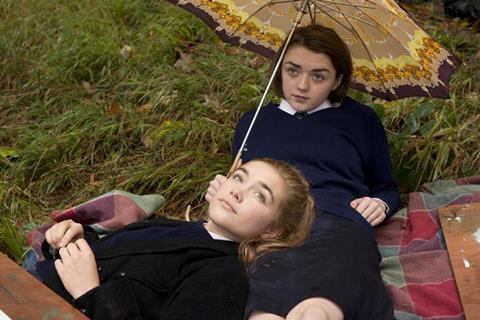 Dreams of a Life director Carol Morley has begun shoot on drama The Falling, starring Game of Thrones actress Maisie Williams.
Independent produces and will sell the drama, which is backed by BBC Films and BFI in association with Lipsync Production.
Florence Pugh co-stars alongside Monica Dolan, Greta Scacchi, and Maxine Peake.
The Falling, written and directed by Morley, tells the story of a troubled girl at the centre of a mysterious fainting epidemic, who is determined to discover the cause of the malady spreading through her British all-girl school in 1969, a year when the whole world seems poised on the brink of change.
Produced by Cairo Cannon and Luc Roeg, executive producers are Lizzie Francke, Christine Langan, Philip Herd, Andrew Orr, Norman Merry, Peter Hampden, Rebecca Long and Ian Davies.
UK film investment and production company Boudica Red is associate producer.
Director of photography is Beau Travail's Agnès Godard.