Billie Piper's directorial debut 'anti rom-com' Rare Beasts has begun principal photography for London and Wales-based production outfit Western Edge Pictures.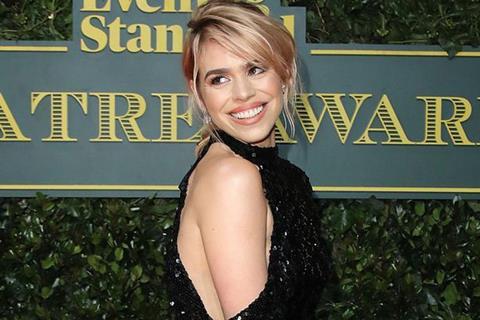 The cast has also been announced. Piper stars as Mandy alongside Leo Bill, who has Peterloo and In Fabric at TIFF, as well as David Thewlis, Kerry Fox, and newcomer Toby Woolf.
Rare Beasts takes place against the backdrop of the modern feminism movement and centres on a single mother in crisis, writing about a love that no longer exists, who falls for a traditionalist religious man in search of sense-worth.
"Rare Beasts is a cautionary tale," said Piper. "Where do we all go after the fallout between men and women? And who do we really need at the end of it all? I've been longing to talk 'dramatically' about the world I see around me and ultimately, I've always wanted to make my own films. This is a wonderful moment."
Vaughan Sivell of Western Edge Pictures produces in association with Moffen Media Limited. Executive producers are Franki Goodwin, Mike Rattenbury, Will Kane for Western Edge Pictures, Paul Higgins for Fields Park, Jim Reeve and Robert Halmi for Moffen Media, Josh Varney and Ben Pugh for 42, and Piper.
Western Edge Pictures' credits include Alice Lowe's Prevenge, Third Star starring Benedict Cumberbatch, The Canal, Mr. Calzaghe, and Amazon Prime doc Pistorius.
The company's upcoming slate includes Lowes' sci-fi comedy Timestalker; Sivell's action adventure Crusaders; and an adaptation of Philip Pullman's children's book Count Karlstein.