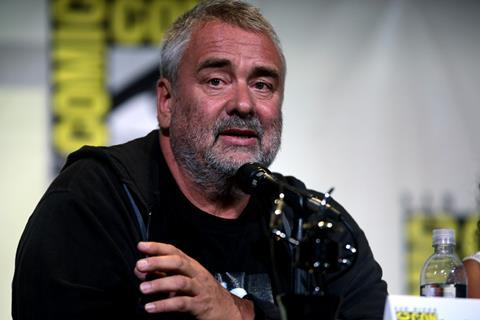 French director and producer Luc Besson has been hit by a wave of sexual harassment allegations, following revelations in a months-long investigation by French online news and opinion journal Mediapart, which was published on its website on Monday evening.
"In an investigation lasting several months, Mediapart has gathered accounts from several women describing inappropriate sexual behaviour by the director," read the introduction to the report.
It is one of the first in-depth media investigations into sexual harassment involving a leading figure in the French film industry to be published in France, in the wake of the Harvey Weinstein scandal and resulting #MeToo movement.
The report comes just seven weeks after French actress Sand Van Roy filed a complaint with police against Besson accusing the director of drugging and then raping her during a meeting at a Paris hotel on May 10.
Police toxicology reports, however, found no trace of any sedatives in Van Roy's bloodstream. Besson's lawyer Thierry Marembert said the director denied the claims as "fantasist accusations".
Mediapart suggested, however, that Van Roy's decision to file a complaint had encouraged other women to come forward.
The report quotes one unnamed 49-year-old woman, who worked as a casting director for Besson from 2000 to 2005, as saying she had written to the public prosecutor to denounce events she considered to be "sexual assault" after learning of Van Roy's actions.
"At last someone is speaking, and so am I," she is quoted as saying.
The report also cites a former EuropaCorp employee who claims she was subjected to Besson's uninvited "sexual advances" during her time at the company.
"He listened when you said 'no' but you could never relax your guard because he would try again. Each time, he would try to push things further," the report quoted her as saying.
A spokesperson for EuropaCorp told Screen International the company had "no comment" to make about the Mediapart reports other than it supported Besson. He added he was speaking on behalf of the company only and not the director.
The new string of allegations come during a difficult period for Besson and his Paris-based film empire which is undergoing a vigorous restructuring programme to rein in debts.