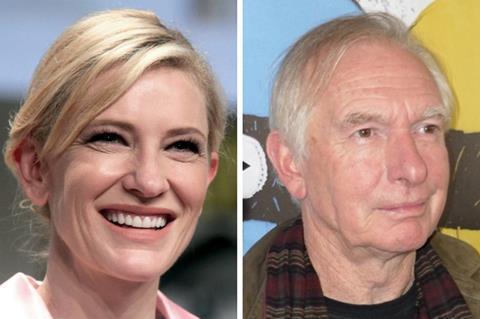 Cate Blanchett, Peter Weir, Gillian Armstrong, Sam Neill and Rose Byrne have appealed to the Australian federal government to protect its screen industry amid fears that local content quota rules are under threat.
The high-profile actors and directors are among 215 Australian film and TV professionals to have co-signed an open letter to the Turnbull Government, demanding an extension of existing quotas around Australian television drama and children's television, to include the streaming giants Netflix and Amazon, telcos and emerging local SVoD services.
The letter is timed to the final sitting week of the Australian parliament before politicians reconvene for the May federal budget, which many fear will include heavy cuts to the arts and screen funding bodies, and the two public broadcasters, ABC and SBS.
The letter also calls on the federal government to increase the international incentives offered to footloose productions from 16.5% to 30%, in order for Australia to remain competitive at a global level, and to continue to provide sustainable careers for its world-class crews. The appeal also seeks to harmonise the domestic producer offset at 40 percent.
The letter has been compiled under the banner of Make It Australian, a campaign being led by the industry's directing, writing, producing and acting guilds.
"Our ability to keep telling Australian stories on screen is at risk, our voices in danger of being drowned out by a deluge of overseas content," they write.
"And if our nation's stories aren't told, they die. And when they die, future generations won't know who we are and what makes us us."
In the letter, the signatories urge politicians to commit to growing the screen industry and ensuring it can compete internationally.
The organisations behind the Make It Australian campaign are concerned that the Turnbull Government is planning to reduce or abolish the local content quotas for drama and children's television, in response to intense lobbying by the free-to-air commercial TV networks, Seven, Nine and Ten.
Investment in Australian drama by commercial broadcasters has fallen by 30% in three years, and the Make It Australian campaign estimates that the reduced quota model being proposed by the commercial networks would have translated into losses of 40% less drama hours, $125 million in budgets, and 3,500 jobs, had it been in place for the production year 2016.
The full open letter is available at makeitaustralian.com/news/open-letter.