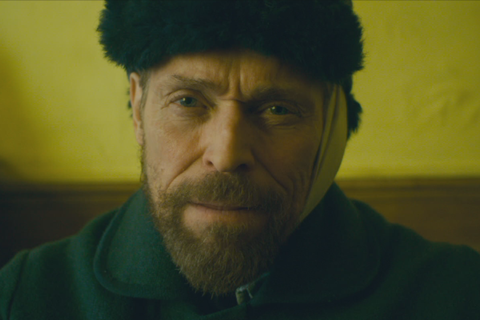 Without a steady pipeline of commercial hits and in response to shifting viewer habits, CBS Films is to be folded into CBS Entertainment over the course of 2019.
The company will support the upcoming theatrical releases of Five Feet Apart, Scary Stories To Tell In The Dark, recent acquisition Pavarotti, and Lexi, and has Willem Dafoe awards contender At Eternity's Gate in release.
Beyond that, and with hits like Hell Or High Water few and far between, the strategy is to rebuild CBS Films as a producer and buyer for CBS Entertainment's digital operations, including streaming platform CBS All Access, as the larger entity shifts its focus to television, digital and streaming.
There will be lay-offs in several months' time, although at time of writing the number was unclear.
Earlier in the day it emerged that Lionsgate, which distributes CBS Films' theatrical releases, had laid off 25 employees from its motion picture group.
A statement issued by CBS Corporation on Friday said, "As part of our ongoing optimization of CBS operations, CBS Films will be folded into the larger CBS Entertainment Group over the course of 2019. This will allow the company to further focus its entertainment resources on its television, digital and streaming businesses. Prior to shifting its focus to streaming-centered content, the division will continue to execute their distribution and marketing strategies in support of forthcoming releases "Five Feet Apart," "Scary Stories to Tell in the Dark," "Pavarotti," and "Lexi." We are grateful for the continued leadership of Terry Press and the passionate efforts of everyone at CBS Films."