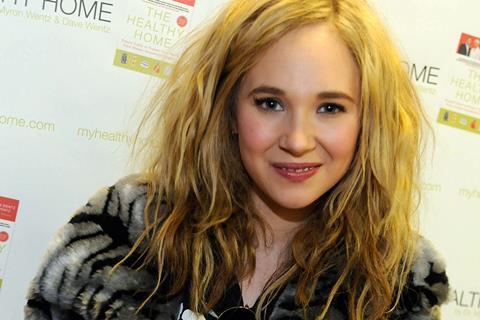 Celluloid Dreams has boarded world sales on Mickey Keating's 1968-set Crooks, starring Juno Temple and Mark Kassen as a pair of hustlers operating in late-1960s Los Vegas.
The Paris-based company announced it was teaming with Like Minded Entertainment and Monte Rosso Productions on the production.
Iliana Nikolic, Kassen and Alexander Kushaev will produce with Celluloid selling International while 30WEST and CAA, which arranged the financing, are handling the US.
Shooting will commence in summer 2018.
Temple will play Faye opposite Mark Kassen as Johnny as a pair of hustlers who rob the decaying Moonlight Casino.
Faye then double-crosses Johnny and speeds off with the loot. Unfortunately for Faye, Johnny sets the oldest and deadliest assassin in town on her trail. Faye also crosses paths with Blanche (Lena Headey), the friendly waitress at the truck stop, who turns out to be just as lethal as the hired killer and probably crazier.
"Crooks is a contemporary take on the heist genre: Mickey understands that audiences today are smart, selective and know cinema. His distinctive sharp style revitalises iconic imagery in this tale of murder and madness infused with vintage songs. Crooks will be a fun ride," said Celluloid Dreams president Hengameh Panahi.
Director Keating's credits include Psychopaths, which premiered at the Tribeca Film Festival in 2017, Sundance 2016 title Carnage Park and Darling.
"I couldn't be prouder to be making another film with Mickey," said Mark Kassen, who appeared in Psychopaths. "What he's been able to do in creating special, enigmatic and empowering female characters in genre films has really grown to another level of scope and ambition in Crooks".
Temple is represented by Troika and UTA, Heady by Troika and CAA, and Kassen by CAA.