EXCLUSIVE: Celluloid sets down at EFM with biggest slate in years, adding two new Italian productions.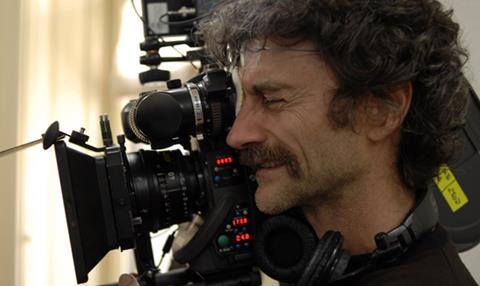 Paris-based sales agent Celluloid Dreams, at the European Film Market (EFM) this week with one of its biggest slates in recent years, has boarded sales on two high-profile Italian titles, Silvio Soldini's [pictured] Emma and Marco Tullio Giordana's Nome Di Donna.
Soldini's Emma stars Adriano Giannini as a womanising creative director at a trendy ad agency who falls under the spell of a beautiful, married and blind osteopath. It is now in post-production. Videa has acquired Italian rights.
Tullio Giordana's Nome Di Donne stars Cristiana Capotondi as a single mother who works at an old people's home, where she discovers that the manager is sexually abusing the staff and she sets out to bring him to justice.
Celluloid Dreams president and head of acquisitions Hengameh Panahi acquired the films through her long-time contact, Lionello Cerri at Lumière & Co, who is lead producing.
Nome Di Donne is currently financing. Panahi has also taken a producer credit on the film which has already been pre-sold to 01 Distribution for Italy and Paname for France.
The Italian acquisitions join a high-profile EFM slate for Celluloid Dreams which also includes André Téchiné's recently announced Golden Years starring Pierre Deladonchamps as a French First World War deserter who spent a decade disguised as a woman.
Panahi says her A-list festival awards hat-trick in 2015 – when her sales titles Taxi Tehran, Dheepan and From Afar scooped the top awards at Berlin, Cannes and Venice – had convinced her to re-expand her Celluloid Dreams operation.
"I decided to reboot the company, take on more staff and start buying again. We've been really busy with acquisitions," says Panahi.
The sales veteran – who sold the first films of Bruno Dumont, François Ozon, Gaspar and Philippe Grandrieux – has also remained true to her talent-spotting roots.
The company's slate includes a number of first and second features such as divorce drama Custody, the debut feature of French director Xavier Legrand, after his multi-awarded short Just Before Losing Everything.
Other debut works on the slate include Tehran Taboo, an animation exploring how young people explore their sexuality in the Iranian capital, by Ali Soozandeh, who was the animator on the award-winning documentary The Green Wave.
The slate also includes debut features two buzzed about Scandinavian directors including Swedish Jens Assur's family drama Ravens about a young boy growing up with a psychotic father who wants him to take over the reins of the family farm. Assur has made several award-winning shorts including Killing The Chickens To Scare The Monkeys.
Also from Scandinavia is Norwegian director Jonas Matzow Gulbrandsen's Valley Of Shadows revolving around a young boy who takes refuge in a dark forest near his home to process a family tragedy but it is not clear whether the refuge is fantasy or reality. It is produced by Rams and Flapping In The Middle Of Nowhere producer Alan R. Milligan at Film Farm.