EXCLUSIVE: Thailand-set film goes to France, Germany, Australia and Sweden.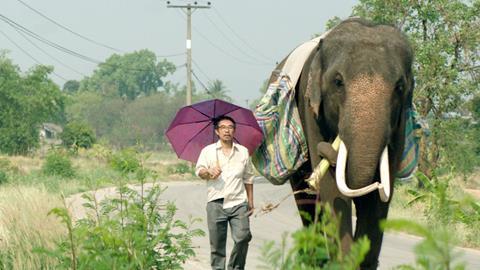 Crowd-pleasing Sundance opener Pop Aye – about a disenchanted architect who sets on a trip across Thailand with this childhood elephant – is also proving a hit with buyers.
Sales company Cercamon is reporting brisk sales on the film following its Sundance premiere, with deals closing for France (Happiness Distribution), Germany and Austria (NFP), Switzerland (Frenetic), Australia (Madman) and Sweden (Folkets Bio).
Kino Lauber announced it had acquired North American rights during Sundance.
"Pop Aye is totally exotic and at the same time truly universal. Everybody falls in love with Pop Aye, the elephant," said Cercamon's founding chief Sebastien Chesneau.
The Thailand-set film is the debut feature of Singaporean director Kirsten Tan.
It won the Special Jury Award for Screenwriting at Sundance and also clinched the VPRO Big Screen Award at the International Film Festival Rotterdam (IFFR) where it made its European premiere.