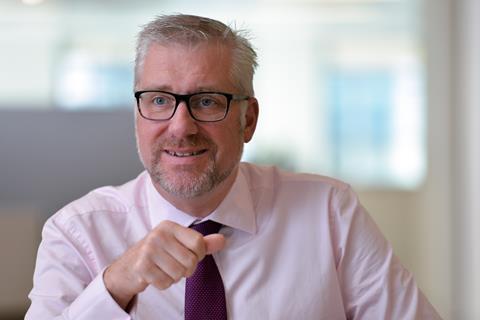 Sandy Begbie has stepped down as chair of the Centre for the Moving Image (CMI), the parent company of the Edinburgh International Film Festival (EIFF) and Filmhouse cinemas.
Recruitment is underway to replace Begbie, who has held the position since January 2019. The role will be filled by Atholl Duncan in the interim.
Duncan, chair of the CMI's audit and risk committee, said he would lead the search for Begbie's successor "at a moment of big challenges and considerable opportunities for the film festival and the Filmhouse cinemas".
The move comes as the organisation continues to hunt for a new chief creative officer for the EIFF, with the aim to have the role filled by mid-summer, with their first festival set for 2022. But Screen understands that the search is proving difficult, with no leading candidates yet identified.
Earlier this month, it emerged that the festival was planning to host a virtual edition in August and had assembled a new team to deliver the event, but was still working on securing funding.
At that time, CMI chief executive Ken Hay told Screen: "We really want there to be an edition of EIFF in 2021 and we're currently exploring all options for how this can happen – for the industry, for filmmakers and for audiences. We're aiming to be in a position by early May to give more information on what shape and form the festival may take."
In the recruitment document for the CMI chair role, key challenges include addressing the impact of Covid-19 on its cinemas and finances; working on plans around the building of a new Filmhouse venue in Edinburgh city centre; and the hiring of a new leader for EIFF.
Detailing that the festival role would oversee "a reimagined EIFF for 2022 onwards," the document also said the chief creative officer role would "create, lead and champion a refreshed creative vision for the whole organisation".