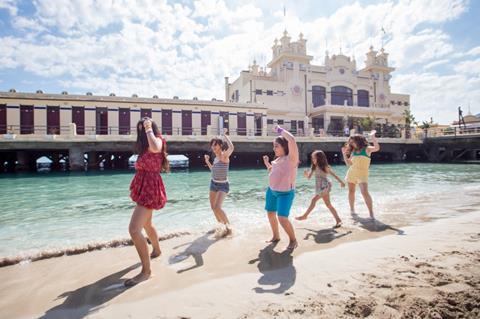 Paris-based company Charades has boarded world sales on Sicilian director Emma Dante's Palermo-set feature The Macaluso Sisters, about a group of tightly-knit sisters whose lives are marked forever by the death of one of them in a tragic beach accident.
The feature is an adaptation of Dante's 2014 play of the same name which has toured her native Italy as well as Europe and the US to critical acclaim in recent years. It is a second fiction feature for Dante after debut film A Street In Palermo which premiered at the Venice Film Festival in 2013, winning five prizes including best actress for Elena Cotta.
Charades will show first footage of the film, which is currently in post-production for an autumn launch, at its EFM promo reel event. It has also released a first look image [see above].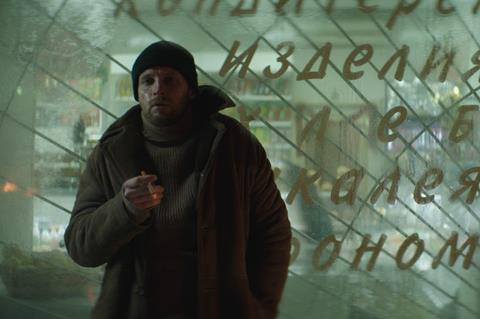 The company will also show first images for Russian theatre director and filmmaker Kirill Serebrennikov's Petrov's Flu following the surreal day of a seemingly ordinary family, with extraordinary secrets, as they battle a bad dose of the flu.
Popular Russian actress Chulpan Khamatova (Good Bye Lenin!) plays the mother, a librarian with a penchant for slaughtering men who abuse women, opposite Semyon Serzin as the car mechanic husband who also creates graphic novels in his spare time.
The future of the production was in doubt for a time after Serebrennikov was arrested on the set of his previous film Leto in the summer of 2017 and kept under house arrest for nearly two years on charges of corruption, which he denied.
Leto premiered in Competition in Cannes in 2018 but Serebrennikov was still under house arrest and could not attend the premiere. The hope is that Petrov's Flu will also make it into Cannes Official Selection and that Serebrennikov will be able to make it to Cannes this time.
His previous film The Student premiered in Un Certain Regard in 2016.
The new film is a co-production between Serebrennikov's long-time producer Ilya Stewart at Moscow-based Hype Film, France's Charades Productions and Logical Pictures as well as Swiss company Bord Cadre and Germany's Razor Film Production. Bac Films has taken French rights.
"It's great to be able to show first images for the film given that for a time we really didn't know when and how it would go ahead," commented Yohann Comte, co-founding chief of Charades alongside Carole Baraton and Pierre Mazars.
Charades had released a first image of Serzin, who also appeared in Leto, in Petrov's Flu [Pictured].
Other market launches
The company is also launching sales on feature-length stop motion animation Even Mice Belong In Heaven by Czech filmmakers Denisa Grimmová and Jan Bubenícek.
It revolves around a mouse and a fox, who were sworn enemies on earth but become friends in the afterlife following a fatal accident.
It is co-produced by Prague-based Fresh Films, France's Les Films du Cygne, Polish production company Animoon and Cinemart Slovakia. French distributor Gebeka Films has taken French rights for the production which is due for delivery this summer.

Other EFM announcements include Chloé Mazlo's debut feature Skies Of Lebanon. Alba Rohrwacher and Wajdi Mouawad play a happily married Swiss and Lebanese couple whose joyful family life in Beirut comes under threat when Civil War breaks out.
The Arab and French-language feature is produced by Moby Dick Films and Ad Vitam has taken French rights.
Mazlo, who studied graphic design before turning to film, won the César for best animated short for her work The Little Stones in 2015. This live-action feature debut is loosely inspired by the lives of her parents who hailed from Beirut but left during the war.
The company also launches sales on Syrian directors Rana Kazkaz and Anas Khalaf's thriller The Translator, starring Ziad Bakri as a political refugee who quits the relative safety of exile in Australia to return illegally to Syria to track down and free his brother after he is arrested in the early days of the revolution in 2011.
It is the debut feature of French-Syrian filmmaking duo Kazkaz and Khalaf. It follows their award-winning short film Mare Nostrum, inspired by the waves of Syrian refugees trying to reach Europe on illegal passages across the Mediterranean Sea after the revolution turned violent and civil conflict broke out.
The slate also includes Laurent Tirard's comedy The Speech, which is set for an autumn release, and Antoine Barraud's psychological thriller Madeleine Collins, starring Virginie Efira as a woman living a double life.
The company is also handling Bassam Tariq's Panorama title Mogul Mowgli starring Riz Ahmed as a British rapper who is forced to move back in with his family when he is struck down with a crippling illness on the eve of his first world tour.