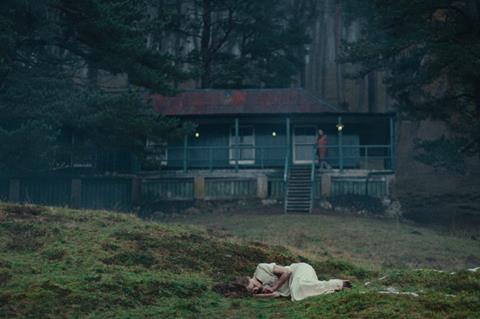 The Locarno Film Festival has added another two titles to the line-up of its 74th edition, which is due to unfold August 4-14 in its Swiss lakeside home.
French-British Director Charlotte Colbert's psychological thriller She Will has been invited for an out of competition gala screening in the festival's La Sala venue, followed by a Q&A.
It marks the first feature for filmmaker and multi-media artist Colbert. Alice Krige stars as a woman recovering from a double mastectomy who heads to a retreat in rural Scotland with her young nurse Desi, played by Kota Eberhardt.
It is produced by Edward R. Pressman and also features Malcolm McDowell and Rupert Everett in the cast. The film was among the titles featured in this year's Great 8 Cannes buyers' showcase of UK films from emerging directors.
Russian director Gleb Panfilov's new work 100 Minutes has been added to the Piazza Grande programme.
Panfilov previously won Locarno's Golden Leopard in 1969 for his debut feature, Russian Revolution-set tale No Path Through Fire, and Berlin's Golden Bear in 1979 for The Theme, about a playwright suffering from writer's block.
Inspired by Alexander Solzhenitsyn's literary classic A Day In The Life Of Ivan Denisovich, the film brings a new cinematic dimension to the Soviet labour camp-set tale.
It explores the fate of thousands of Soviet soldiers who fought the Nazis and ended up as prisoners of war in German camps.
On their return home, many were either accused of being collaborators or branded as traitors for surrendering and were then subjected to ten years of hard labour in Siberian camps on the orders of Joseph Stalin.
Panfilov explores what motivated these prisoners to keep going against the odds.
The bulk of the Locarno line-up was unveiled at the start of the month, with Abel Ferrara's contemporary thriller Zeros And Ones and Srdjan Dragojević's dark comedy Heavens Above among the selection.