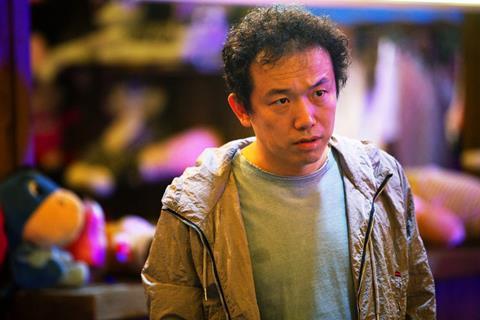 As of Sunday, 2018's Chinese box office reached new heights, totaling $8.13bn, up over 10% year-on-year. With one more month to go, it is inching closer to the new annual milestone of RMB60bn ($8.72bn) by year-end.
A Cool Fish reached the top spot for the first time as new releases failed to edge out the holdovers in the week of Nov 19-25. Rao Xiaozhi's second film topped the chart with $39.7m for $49.3m after 10 days, with a local title reclaiming the box office crown after four weeks of Hollywood domination.
Co-produced by Emperor Motion Pictures, this low-budget caper with added social commentary features no A-list cast, but has received high ratings from Chinese audiences online. On its sixth day of release (Nov 21), it overtook Venom for the daily No.1 and has since stayed top even with the opening of Ralph Breaks The Internet and Johnny English Strikes Again.
Sony's Venom held steady in its third week, adding $35.9m for $239.5m after 17 days. It is set to out-gross Jurassic World: Fallen Kingdom in the next day or so to become the fifth biggest foreign film of all time and the second biggest foreign film of 2018. China is the runaway top international market for the film.
Opened simultaneously with North America, Disney animation Ralph Breaks The Internet debuted in third with $19.3m from its first three days, surpassing the lifetime total of its 2012 predecessor.
Warner Bros' Fantastic Beasts: The Crimes Of Grindelwald dropped to fourth with $14.4m for $51.6m after 10 days. It is unlikely to match the final gross of its 2016 predecessor.
Rowan Atkinson's third installment of his action comedy Johnny English Strikes Again launched in fifth with $11.3m from its three-day opening weekend. The first installment was released in 2003, but the second installment didn't receive a release in China.
Rounding out the chart is: Chinese Peacekeeping Forces on $1.5m from its first three days; Japanese animation Detective Conan: Zero The Enforcer on $0.8m for $18m after 17 days; Japanese director Shunji Iwai's first Chinese-language film Last Letter on $0.7m for $11.3m after 17 days; local animation Dino King on $0.5m for $3.6m after 16 days; and Keanu Reeves-starrer Replicas on $0.4m from its first three days.
This week's wide release includes Crazy Rich Asians and 102 Not Out on Nov 30.