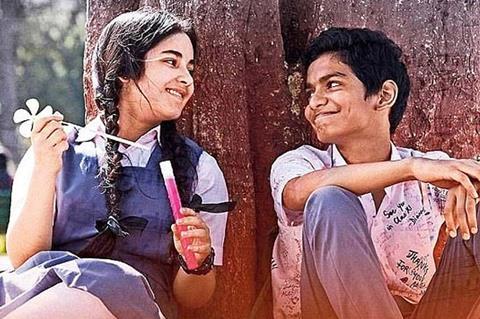 In the lull before Chinese New Year which starts on Feb 16 this year, the week of Jan 29-Feb 4 became the quietest since last November. The new releases failed to make much of an impression, leaving holdovers Secret Superstar and Maze Runner: The Death Cure in lead positions.
Aamir Khan's coming-of-age musical retained the No.1 spot for two straight weeks, adding $26m for a 17-day total of $95.9m, which was almost half of Dangal's final gross. It's now the top grossing foreign film in 2018, ahead of Jumanji: Welcome To The Jungle, Maze Runner: The Death Cure and Star Wars: The Last Jedi.
Fox's young adult adventure Maze Runner: The Death Cure ranked second with $16.2m for $40.5m after 10 days. This third installment has surpassed its previous two predecessors, breaking a new record for the franchise in China.
Writer-turned-director Wu Youyin's Till The End Of The World was the best performing new entry, taking $13.5m from its first four days. Based on a novel, the local drama follows two strangers who are caught in a snow storm for 75 days. Yang Zishan and Mark Chao topline the cast, both of whom previously appear together in Vicki Zhao's 2013 box office hit So Young.
Zhang Ziyi's Forever Young dropped further to fourth place with $13m, bringing its 24-day total to $114.4m. It has now become the highest grossing local film in 2018.
Fox's The Greatest Showman debuted softly in fifth place with $8.1m from its first four days, while Julia Roberts' Wonder added $6.5m for $26m after 17 days.
Three animations followed: Chinese New Year release Boonie Bears: The Big Shrink on $5.4m for $7.9m based on previews only; Fox's Ferdinand on $4.9m for $24.7m after 17 days; Lionsgate's My Little Pony: The Movie on $2.8m from its first three days.
Hiroki Ryuichi's Japanese adaptation of Miracles Of The Namiya General Store debuted with $2.8m from its first three days, only a fraction of Han Jie's Chinese adaptation of the same novel which opened on Jan 2.
This week sees no big releases as the Chinese New Year tentpoles are all scheduled for Feb 16, the first day of the lunar new year.