Furious 8 doubles US debut; A Chinese Odyssey Part 2: Cinderella in second place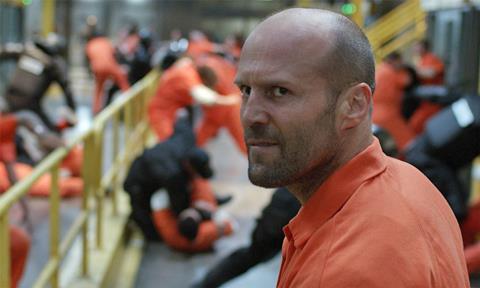 The Fate Of The Furious has fully lived up to expectations, smashing multiple Chinese box office records for the three-day opening weekend ($189.91m), which almost doubled its simultaneous North American debut, opening day ($60.20m on Friday) and single box office day (first on Friday, again on Saturday with $69.36m).
The eighth instalment of Universal's blockbuster franchise has also become the fastest to zoom past the RMB1 billion ($145m) benchmark in three days, breaking the previous record set by The Mermaid in four days.
Given Furious 8's stunning performance, last week's Chinese box office (April 10-16) shot up by approximately 90% week-on-week. What made it more extraordinary was the ticket sales were not fuelled by any public holidays, since Easter is generally not celebrated in China.
Trailing far behind in second place was A Chinese Odyssey Part 2: Cinderella, which earned $17.06m from its first four days. It was a re-release of the 1995's Hong Kong classic, starring The Mermaid's director Stephen Chow. Never-been-seen footage of 11 minutes was added to the newly-restored 2K version.
As Furious 8 raked in approximately 96% of the weekend's box office and 82% of the seven-day total, the majority of the weekly charts were holdovers: Ghost In The Shell on $6.91m for $28.44m after 10 days; Kong: Skull Island on $5.98m for a 24-day total of $167.07m; The Devotion Of Suspect X on $4.75m for $57.58m after 17 days; Extraordinary Mission on $2.01m for $22.49m after 17 days; The Missing on $0.89m for $13.78m after 17 days; Mad World on $0.63m for $1.18m after 10 days; and Beauty And The Beast on $0.58m for $88.02m after 31 days.
Hong Kong DoP Jason Kwan's directorial debut A Nail Clippers Romance, starring Joseph Chang and Zhou Dongyu, tied with French-Canadian animation Snowtime!. Each earned $0.45m from its first three days and 16 days respectively.
Coming up, Smurfs: The Lost Village and The Mysterious Family are dated for April 21. Furious 8 is expected to rule the local box office further.