Family animation The Secret Life Of Pets landed in second, while Jackie Chan's Skiptrace was pushed down to third.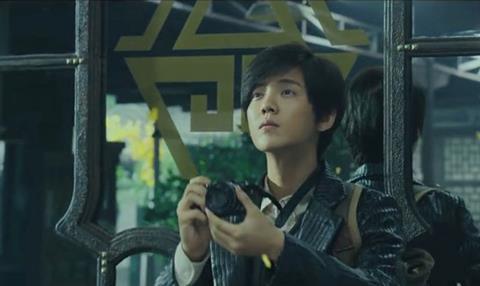 After a slow July when the Chinese box office dropped for the third time this year, the first week of August (Aug 1 – 7) brought a new box office champion which is set to become the year's biggest summer blockbuster.
Time Raiders seized $70.89m from its three-day opening weekend, making it the biggest opening for this summer as well as since Chinese New Year in February.
The high-profile action-adventure is directed by Daniel Lee from Hong Kong and features hot Chinese actors Jing Boran (Monster Hunt) and Lu Han (Miss Granny). It is based on a series of bestselling novels about ancient tomb expeditions and adapted for the big screen by Xu Lei, the author of the series.
Time Raiders took the top spot not only during its first three days from Friday through Sunday, but also on Thursday with advance screenings only. Its gross, including $5m from IMAX screens (the third-highest IMAX opening weekend ever for a local-language film), represented approximately 45% of last week's total box office.
The Secret Life Of Pets opened in a distant second place with $28.96m from its first six days. Universal's latest animation was number one on its first two days (Tuesday and Wednesday) before Time Raiders edged it out on Thursday.
After keeping the weekly crown for two weeks, Skiptrace dropped to the third with $16.95m. With $126.82m after 18 days, the action comedy has outperformed 2015's Dragon Blade, the last Jackie Chan film and directed by Time Raider's Daniel Lee.
Sweet Sixteen opened in fourth with $14.02m from its first three days. The Sino-Korean romance drama is directed by Jo Jin-kyu from South Korea and stars Kris Wu (last seen in last month's Never Gone) and Han Geng (So Young).
It was followed by League Of Gods which dropped heavily in its second week with $11.46m for $41.63m after 10 days and Legend Of Tarzan with $3.77m for $45.34m after 20 days.
Another new release was My Best Friend's Wedding, which opened in seventh with $3.52m from its three-day opening debut. The Chinese remake of the Hollywood romantic comedy is directed by Chen Feihong and stars Shu Qi and Feng Shaofeng.
The rest of the weekly top 10 were local animation Yugo & Lala 3 with $3.03m for $8.95m after 10 days; former champion Cold War 2 with $0.91m for $101.23m after 31 days; and Japanese animation Doraemon: Nobita And The Birth Of Japan with $0.85m for $15.42m after 17 days.
The box office grew 27% last week thanks mainly to the strong performance led by Time Raiders. The same week also saw the 2016 box office pass the RMB30 billion ($4.51 billion) mark, one month earlier than last year.
New releases scheduled for this week include Line Walker (Aug 11), Love O2O, Call Of Heroes, I Love That Crazy Little Thing and Born In China (all on Aug 12).