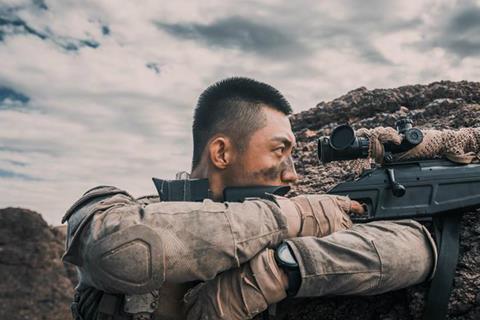 China's box office reached $8.86bn (RMB60.98bn) in 2018, an increase of 9% compared to the RMB55.91bn taken the previous year, according to figures released today by the National Film Bureau.
Admissions increased by 6% to 1.72 billion over the course of the year, while the total number of screens grew by 9,033 to reach 60,079.
Local productions grossed $5.5bn (RMB37.88bn) for a 62.15% market share, an increase of 8.3% on the previous year. Among these, nine films grossed more than the $145m (RMB1bn) benchmark, while a further 20 titles took more than $73m (RMB500m).
Chinese New Year release Operation Red Sea was the top-grossing film with $530.8bn (RMB 3.65bn), followed by Detective Chinatown 2, also released over the Chinese New Year holidays, with a gross of $494m, and two summer releases: Dying To Survive ($450.7m) and Hello Mr Billionaire ($370.4m).
Avengers Infinity War was the highest-grossing Hollywood movie, and the fifth biggest film overall, with $347.5m. Four other US studio movies – Venom, Aquaman, Jurassic World: Fallen Kingdom and Ready Player One – made it into the year-end top ten (see chart below). However, if films released at the end of 2017 are included, local production The Ex-Files 3: Return Of The Exes pushes Ready Player One to 11th position. Released on December 29, 2017, the Huayi Brothers comedy grossed $239m (RMB1.65bn).
Box office growth was achieved despite a disappointing 2018 Christmas and New Year holiday season, which is usually a peak period for homegrown productions, but is not an official holiday and this year was dragged down by a weak slate of local films. In order to bolster year-end box office, it appeared that the authorities cleared more foreign films for release, including Sony's Searching and Spider-Man: Into The Spider-Verse, while Warner Bros' Aquaman had its run extended.
China is now gearing up for what is expected to be an extremely crowded Chinese New Year box office period in early February 2019, with releases including Stephen Chow's New King Of Comedy, Ning Hao's Crazy Alien, Han Han's Fei Chi Ren Sheng, The Knight of Shadows: Between Yin and Yang, produced by and starring Jackie Chan, and Alibaba and eOne's Peppa Pig movie, an appropriate production to kick off China's Year of the Pig.
China Top 10, 2018
Rank Title (Release date) Gross
1.Operation Red Sea (Feb 16) $530.8m (RMB3.65bn)
2.Detective Chinatown 2 (Feb 16) $494m (RMB3.4bn)
3.Dying To Survive (July 5) $450.7m (RMB3.1bn)
4.Hello Mr. Billionaire (July 27) $370.4 (RMB2.55bn)
5.Avengers: Infinity War (May 11) $347.5m (RMB2.39bn)
6.Monster Hunt 2 (Feb 16) $325.2m (RMB2.24bn)
7.Venom (Nov 9) $271.8m (RMB1.87bn)
8.Aquaman (Dec 7) $268.9m (RMB1.85bn)
9.Jurassic World: Fallen Kingdom (June 15) $246.5m (RMB1.7bn)
10.Ready Player One (March 30) $203m (RMB1.4bn)
Source: Maoyan