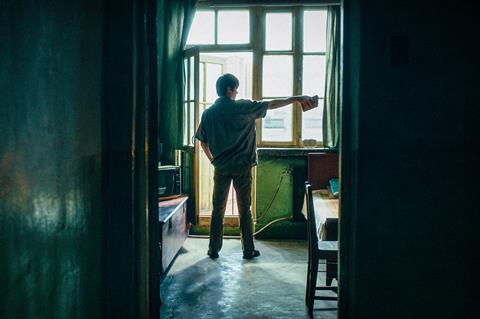 Chinese sales agent Parallax Films is set to launch sales of Gao Peng's A Long Shot at Busan's Asian Contents & Film Market (ACFM), ahead of its world premiere in competition at Tokyo International Film Festival.
The Chinese crime drama is set in the 1990s, when the country underwent rapid societal changes, and stars Zu Feng, Qin Hailu and young actor Zhou Zhengjie. The protagonist is a former shooting athlete who finds himself in a profound state of self-doubt when he must forego his impressive skills and is hired as the head of security by a government-owned factory. It is inspired by a shocking true incident.
The film is produced by Momo Pictures, which previously produced 2020's Venice and Toronto title The Best Is Yet To Come, and marks the feature debut of Chinese director Gao who has worked as an advertising director and directed iQiyi drama series Make A Wish.
A Long Shot will premiere in Tokyo's main competition strand on October 24. The festival announced its full lineup yesterday.
Parallax will attend ACFM (October 7-10) in South Korea as an exhibitor for the first time with a slate that also includes actor Lee Hong-Chi's directorial debut Love Is A Gun, which recently won the Lion of the Future Award at Venice and will make its Asian premiere in Tokyo's World Focus section, and Wisdom Tooth director Liang Ming's latest film Carefree Days, which opened the New Directors competition section at San Sebastian lats week and will receive its Asian premiere at China's Pingyao.