EXCLUSIVE: MFI announces fresh deals on dark comedy crime caper set in small town China.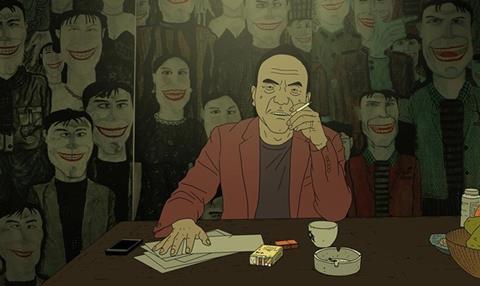 Memento Film International (MFI) has announced a slew of fresh deals on Chinese feature animation Have A Nice Day which premiered in competition at the Berlin Film Festival earlier this year.
The Paris-based sales company has sold the film to Spain (La Aventura), Benelux (Fu Works), Switzerland (Outside the Box), Greece (Seven Films), Turkey (Bir Film), Former Yugoslavia (Megacom), Hungary (Cirko) and airlines (Encore).
News of the deals follows US distributor Strand Releasing's announcement last week that it had acquired all US rights to the feature for an autumn release.
As previously announced, streaming service MUBI acquired the title for UK and Ireland for a theatrical and VOD release in April.
MFI is sharing sales on the film with Hong Kong-based sales and distribution outfit Edko Films which handles Asia. MFI handles all other territories.
Have A Nice Day is the second animated feature from Nanjing-born filmmaker Liu Jian after his award-winning 2009 debut Piercing 1.
Set against the backdrop of a small town in China, it revolves around a chauffeur who steals a large sum of money from a local crook to finance fixing his fiancé's botched plastic surgery.
It was the first ever Chinese animation to play at the Berlinale where Screen International highlighted it as one of the standout titles of the festival.