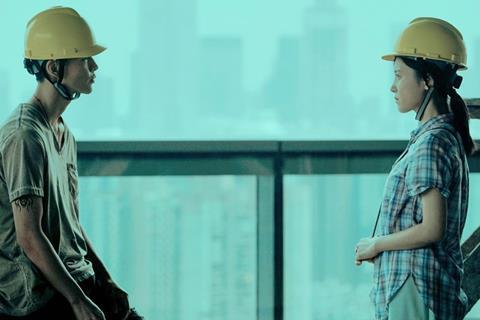 Five Chinese industry heavyweights, including Perfect Village Entertainment, Edko Films and Huaxia Film Distribution, are joining forces in an alliance to finance and distribute local Chinese arthouse films.
The new alliance, A.R.T. Project, also involves production and investment outfit Irresistible Films and leading online ticketing platform Maoyan Media.
The five partners will jointly invest $16m (RMB100m) in 15 Chinese film projects over the next five years, with a focus on high-quality, low-budget films from rising Chinese directorial talents. The projects will be provided with support including development, investment, producing and marketing services, through to a guaranteed theatrical release and international festival and sales representation.
The first project selected for the venture is Li Ruijun's Walking Past The Future, which played in Cannes Un Certain Regard last year and is scheduled for Chinese theatrical release on May 17.
A.R.T. Project's 2018 release slate also includes Teng Congcong's directorial debut Send Me To The Clouds, starring Yao Chen and Yuan Hong, and Liu Hao's Poet, starring Song Jia and Zhu Yawen.
The partners said the name A.R.T. stands for "attitude, reality and trend", and embodies their shared commitment to "providing up-and-coming directors with opportunities to showcase their 'attitude' as well as their love and respect for the craft of filmmaking, and connect with audiences using real-life stories and characters."
The partners also said, while they acknowledge the difficulties of distributing arthouse films in the China market, they were determined to invest in building the sector's future.
Edko Films chief and veteran producer Bill Kong said: "The A.R.T. Project partners all agree that there is nothing more important than nurturing the new generation of Chinese filmmaking talent. We are up and running at full speed, with three releases confirmed for 2018, and look forward to bringing many exciting new films to audiences in China and beyond over the years to come."
Perfect Village Entertainment CEO Ellen Eliasoph, said: "Over the last few years we've been thrilled to witness the Chinese audience's growing appreciation of quality filmmaking, which has led to the breakout success of several Chinese arthouse films. The time has come for us to join forces to unlock the enormous potential of this sector and help China's young filmmakers grow and thrive."