EXCLUSIVE: Creative England head of film and iFeatures founder to step down next month.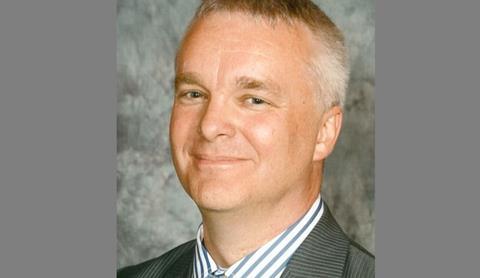 Creative England head of film Chris Moll is to step down next month.
Industry veteran Moll, who founded and oversees low-budget filmmaking scheme iFeatures - also backed by Creative England - will leave to pursue other projects after three years in the role.
Moll will step down from his position on April 17 ahead of a restructure within Creative England which will include the appointment of a director of content who will work across film, TV, games and digital.
The organisation is not expected to appoint a successor to Moll until the new director is in place.
During Moll's tenure the organisation backed films including Andrew Haigh's Berlinale winner 45 Years, action-thriller Spooks: The Greater Good, Charles Barker sci-fi The Call Up and SXSW music documentary The Ecstasy of Wilko Johnson, directed by Julien Temple.
iFeatures, which recently produced films including The Goob and 8 Minutes Idle, is now heading into its third edition under the stewardship of Christopher Granier-Deferre. Moll will remain an executive producer on the series.
Moll was previously an executive producer on Terence Davies documentary Of Time and the City and while at Aardman Animations he produced Oscar-winning Wallace and Gromit short The Wrong Trousers.
Speaking to ScreenDaily, Moll said: "It has been great building the Creative England film offering over the years. We have a great team and structure in place and a lot of the strong features we have backed are now coming through. I've always been a fan of building so it's now time for me to go and build something else."
Creative England CEO Caroline Norbury told Screen: "Chris has been an important member of the Creative England team and hugely integral to the founding and development of the company over the past three years. He has built and managed an outstanding film offer - as we have seen from the fantastic awards and nominations flying in over the last few months.
"I am pleased to say that Chris will be staying with us in a part-time consultancy role. We will miss his contribution, but wish him all the very best for the future."
Creative industries funding and training organisation Creative England, which has an annual film budget of between £3-4m ($4.5m-$6m), was established in 2011.