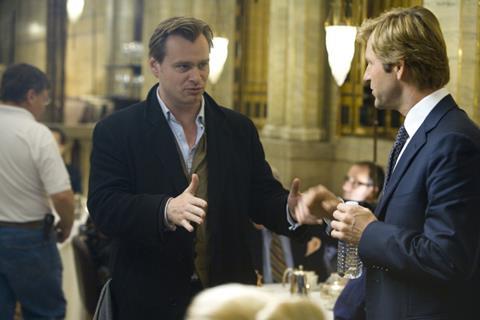 The British Academy of Film and Television Arts (Bafta) will honour director Christopher Nolan with A Life In Pictures career retrospective on December 1 this year.
The event will be held at Bafta's headquarters in London.
'Bafta Life In Pictures' is a long-running series of onstage interviews with some of the film world's leading talents.
The series has previously hosted Kenneth Branagh, Cate Blanchett, Viola Davis, Helen Mirren, Alan Rickman, Martin Scorsese, Meryl Streep, and Kate Winslet.
Since Christopher Nolan made his first feature, Following, in 1998, Nolan has written and directed a number of accolade-winning films including Memento (2000), Insomnia (2002), The Prestige (2006), and Inception (2010).
Nolan also directed The Dark Knight trilogy and science-fiction thriller Interstellar, which won both the Bafta and the Oscar for Special Visual Effects and received a further three Bafta nominations.
Most recently, Nolan wrote and directed the WWII action thriller Dunkirk, featuring Mark Rylance, Tom Hardy, Cillian Murphy and three Screen Stars of Tomorrow (Barry Keoghan, Fionn Whitehead and Tom Glynn-Carney).
Public tickets will be available to book from 12.30pm on Friday 17 November at the Bafta website.