Tom Hardy Second World War drama won't have an R-rating in America.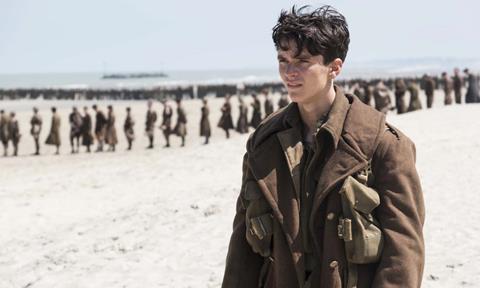 Christopher Nolan's upcoming Second World War film Dunkirk has been awarded a PG-13 rating in the US by the MPAA for "intense war experience and some language".
The rating means 'some material may be inappropriate for children under 13', though children of any age can enter with permissions from parents.
This could translate into the 12A rating into the UK, although that is not confirmed.
Dunkirk's US rating implies that the film will feature less bloody violence than other notable Second World War films such as Hacksaw Ridge, Saving Private Ryan and The Thin Red Line, which were all rated R in the US.
The R certificate requires anyone under the age of 17 to be accompanied by an adult.
Dunkirk stars Tom Hardy, Cillian Murphy, Mark Rylance, Kenneth Branagh and Harry Styles and tells the story of the famous Dunkirk operation, when more than 300,000 Allied troops were evacuated from the beaches and harbours of France in 1940 after they were cut off and surrounded by the German army.
Warner Bros will distribute the film, which is due to roll out from July.
One of Nolan's previous films, The Dark Knight, was criticised for pushing the boundaries of an age rating after it received a PG-13 stamp.
In the UK, classifications body the BBFC received 364 complaints after the Batman sequel was given a 12A. "In the general, the complainants felt the film was too dark and too violent for children," wrote the BBFC.
Insomnia (2002) is the director's last R-rated movie.
Read more:
Cannes 2017: Who's in the running?