EXCLUSIVE: Heading into the market, Los Angeles-based Cinedigm has expanded its relationship with Rooster Teeth to encompass international sales on a trio of titles.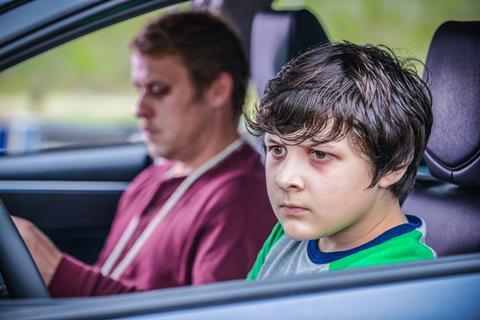 For the first time, the parties will offer Day 5, RWBY and Crunch Time to MIPCOM buyers from Europe, South America, Asia and Australia.
Cinedigm is the exclusive sales agent on these titles and represents digital, home video and linear television rights.
"Our audience has been thrilled with the new premium content we've been releasing on First, the Rooster Teeth SVOD platform," said Rooster Teeth CEO Matt Hullum.
"From the apocalyptic drama Day 5 to the hilarious sci-fi comedy Crunch Time to the breakout anime hit RWBY, we're excited to share this content with new audiences around the world."
Day 5 (pictured) is a six-part long-form dramatic series set in the immediate aftermath of a fatal sleep epidemic as a drug addict, a doctor and a red-eye pilot search for answers and a way to sleep again. Season 1 premiered earlier this year on First.
RWBY is an anime series about four girls brought together at a monster-slaying school for one fateful mission. The fourth season will premiere on the SVOD channel on October 22.
Crunch Time is a half-hour sci-fi adventure comedy about four science students who come to the attention of the government after they inadvertently create a black hole in their college laboratory.
The show stars Samm Levine, Nick Rutherford, Jessy Hodges, Avery Monsen, Brent Morin, Michael Hyatt, Kirk Johnson and Burnie Burns.
The first season premiered on First platform this year.