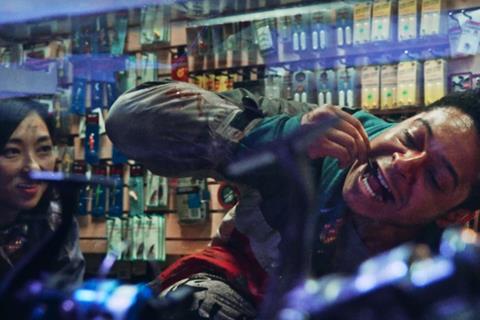 Cinedigm has acquired all North American rights to imminent Fantasia world premiere All Jacked Up And Full Of Worms.
Alex Phillips's psychedelic splatter comedy debuts at the festival on July 16 and stars Phillip Andre Botello, Trevor Dawkins and Betsey Brown.
All Jacked Up and Full Of Worms centres on a motel maintenance man Roscoe who stumbles upon a hallucinogenic worm and embarks with his new lover on an odyssey of sex, violence and becoming one with the dirt.
The cast includes Eva Fellows, Mike Lopez, Carol Rhyu and Sammy Arechar. Produces are Phillips, Georgia Bernstein and Ben Gojer.
Cinedigm plans to release All Jacked Up and Full of Worms on its horror streaming service Screambox this autumn followed by an exclusive window on Cinedigm's indie discovery platform Fandor.
Manager of Acquisitions Brandon Hill negotiated the deal on behalf of Cinedigm with Phillips on behalf of the film. Fantasia kicks off on July 14 and runs through August 3.