The Sleeping Beauty, Cinderella and Coppélia will be released in 500 cinemas worldwide.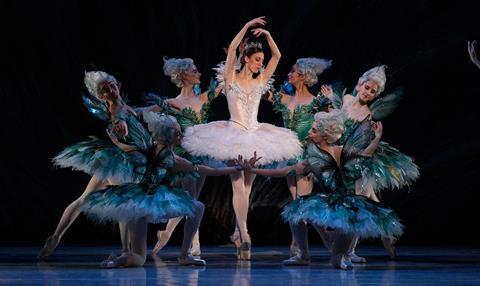 Event cinema distributor CinemaLive has partnered with The Australian Ballet to deliver three productions into cinemas worldwide over the coming 12 months.
The trilogy of ballets, dubbed The Fairy Tale Series, will commence with David McAllister's The Sleeping Beauty, which the Australian company performed in 2015. In October 2016, the production will be screened in 500 cinemas across North America, Europe, Australia, New Zealand and Central and South America.
The second ballet is Cinderella, which will be performed in a limited exclusive London run at the Coliseum from July, before entering cinemas later this year. Alexei Ratmansky choreographed the production, which Jerome Kaplan designed.
The final production of the initial partnership will be Coppélia, which was revived by the company's founding artistic director Peggy Van Praagh and theatre director George Ogilvie, with costumes by Kristian Fredikson. It will premiere in cinemas in 2017.
Based in Sydney with a London office, CinemaLive has previously handled the releases of Opera Australia's Aida On Sydney Harbour, which became the highest grossing recorded opera of all time. The company also released Andre Rieu's 2015 Maastricht Concert In Cinemas, which became the highest grossing music concert film in Australia and the UK.
Janelle Mason, director of CinemaLive, said: "We are so excited to be able to bring The Australian Ballet to cinema audiences around the world.
"These world-class productions deserve to be seen by an international audience and cinema provides a superb quality, comfortable, accessible and affordable medium for all."
Libby Christie, executive director of The Australian Ballet added: "The Australian Ballet is committed to increasing its national and international audiences through digital content distribution. Our partnership with CinemaLive is a great example of how The Australian Ballet is responding to the rising demand for digital arts content and flexible models of arts consumption, beyond the theatre."