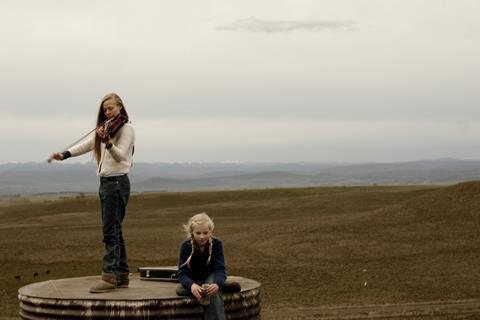 Paris-based Le Temps Presse film festival is launching a new international co-production market dedicated to films, TV series and digital projects which help raise awareness around environmental and societal issues.
The public-facing festival, which marks its 10th anniversary this year, celebrates works that illustrate the United Nations's 17 sustainable development goals for 2030, which range from ending poverty to protecting biodiversity to empowering women and increasing gender equality.
Its new co-production market, Cinema for Change, will select projects using the same criteria. The first edition will run online April 7-8 within the framework of its parent festival (April 6-11), and present around 12 projects.
The long-term goal is for the market to run physically in Paris in future years, once the Covid-19 pandemic has receded.
It is the brainchild of producer and Le Temps Presse founder Obéron and former Ile-de-France Commission marketing manager Yann Marchet.
"It's the first market of its kind in Europe," said Obéron.
The producer created the Le Temps Presse film festival in 2011 on the back of his experiences with the 2010 production 8, consisting of eight short films by Jane Campion, Mira Nair, Gael Garcia Bernal, Jan Kounen, Gaspar Noé, Abderrahmane Sissako, Gus Van Sant et Wim Wenders looking at the state of the planet.
The festival began as an online event dedicated to short films but quickly morphed into an annual physical event in Paris.
Its new Cinema for Change market launches amid a burgeoning impact film and TV series sector, particularly in the US, where companies like Participant Media have led the way.
"The social impact entertainment sector has grown and grown in the US, with artists like James Cameron and Leonardo DiCaprio getting involved in impact content as producers, and big studios and streaming platforms also increasingly taking on board the impact they can have on issues like gender equality and diversity too," commented Marchet.
One of the innovative aims of the new market is to connect projects with private investors, who may have varying degrees of knowledge of the film and cinema industry.
"There is a growing pool of investors who don't frequent film and TV festivals and markets but want to support this sort of content, the so-called social entrepreneurs, people who made money in other sectors and want to use some of their wealth to defend certain causes," said Marchet.
Alongside online pitching for the projects, the debut edition of the Cinema for Change market will also feature a programme of roundtables and masterclasses around the topic of impact filmmaking.