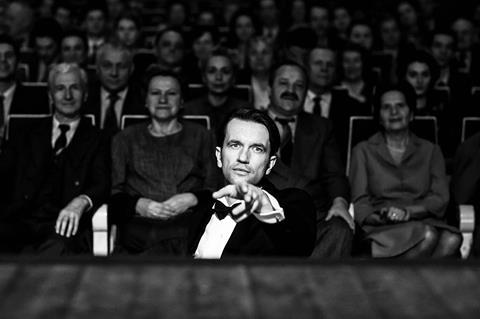 Polish actor Tomasz Kot, best known for his starring role in Pawel Pawlikowski's Cold War, will star in Czech director Robert Hloz's Restore Point.
The sci-fi detective project won the Screen International Best Pitch Award at Tallinn's Baltic Event co-production market in 2017.
It is set in Europe 2038 where everyone has the right of recovery in case of unnatural death and in this society, 'absolute' murder is nearly impossible. It is against this backdrop that an ambitious female detective takes on the case of a murdered married couple where the restoration team was only able to bring one of them back to life.
According to Hloz, Alfonso Cuarón's dystopian sci-fi thriller Children Of Men was an inspiration for both screenwriter Tomislav Cecka and himself.
Hloz revealed Restore Point is "now rushing into production, which is set for next year". The final locations were secured in Slovakia last week and the latest version of the screenplay was delivered this week.
The project is being structured as a co-production between Jan Kallista's Czech production outfit Film Kolektiv, Rasto Sestak of Slovakia's D.N.A. Production and Stanislaw Dziedzic of Poland's Filmprodukcja.
In addition, Serbian producer Danilo Beckovic of Mali Budo has been onboard the project as a co-producer since 2017.
Film Kolektiv has previously co-produced projects such as Jan Hrebejk's The Teacher, George Ovashvili's Corn Island and Chinese TV series The Last Visa. It has been dveloping Restore Point with Hloz and Cecka since 2016.
Filmprodukcja's credits include Agnieszka Holland's 2019 Berlinale Competition film Mr Jones and Agata Alexander's US-Polish co-production Warning in which Kot also appeared.
D.N.A. has been behind such films as the melodrama Apricot Island, the first Slovak horror film Evil and psychological drama The Cleaner.