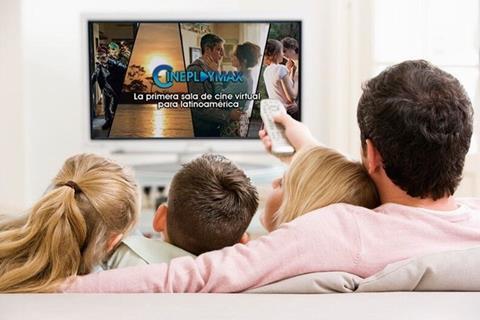 Colombian theatrical distributor Cineplex has set the first two premieres for the launch of its virtual cinema portal CineplayMAX, offering online screenings of features across Latin America and, in some cases, the world.
The portal will have eight 'screens,' with titles available at launch to include two premieres and five features that have recently appeared in cinemas.
Films that have previously been in cinemas will screen on the portal in the usual transactional VoD (TVoD) window 45-60 days after theatrical release. Titles will be geo-blocked for markets where Cineplay does not have the rights or has made a prior deal.
The service will also host events such as festival screenings.
The portal's first premieres, neither currently available on any other TVoD platform, are Horsemen Of Paradise, a documentary about Colombia directed by anthropologist and filmmaker Talia Osorio that will be available worldwide with Spanish and English subtitles, and writer-director Daniele Luchetti's Italian comedy Ordinary Happiness.
Other films available at launch will be Iranian drama Cold Sweat, Woody Allen's A Rainy Day In New York, Chinese action film Bodies At Rest, French comedy Victor And Celia and Spanish drama The Realm.
Distributors supplying films to the portal will get their usual percentage of TVoD window revenue and Cineplay is inviting independent exhibitors to participate with the promise of a share in ticket revenue from viewers they refer to the service. The company says 10 Colombian exhibitors have agreed to take part and that it expects at least one or two exhibitors from other Latin American countries to come on board as well.
Colombian national newspaper El Tiempo will provide promotional support for the portal.
Viewers will pay to access the films through a payment gateway allowing local-currency payments in Mexico, Colombia, Argentina, Chile, Peru and Brazil. Payments from other countries will made in local currencies but reported in US dollars.
Elba McAllister, director of Cineplex, suggested that the portal – modelled after the online virtual theatre launched in Spain earlier this year by A Contracorriente Films – will have a role to play as audiences begin to return to cinemas implementing social distancing and other safety measures.
"It will take several months to reach previous levels," McAllister said, "but people will return to enjoy good films on the cinema screen – and they will also continue consuming content they cannot see in theatres at home.
"That is why CineplayMAX is an opportunity to offer films virtually once their exhibition in theatres ends. This global crisis leaves us with the need to adapt in order to enjoy and make available to all audiences the quality cinema we love – anywhere, anytime."