The company has acquired world sales rights to the documentary ahead of its world premiere in Tribeca on Saturday (April 18).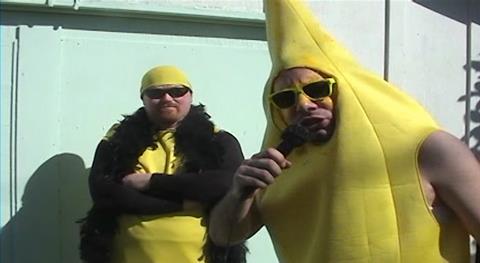 Bodyslam: Revenge Of The Banana! follows Ronald McFondle, Eddie Van Glam and other social outcasts, who comprise the Seattle Semi-Pro (SSP) Wrestlers, a family of cabaret fighters that spoofs the professionals.
The gang must fight to keep their business alive after a newcomer – Paul, The Banana – fell on the wrong end of the joke and appealed to the government to disband the SSP.
The film is a co-production between Made With Love Productions, Zipper Brothers Films and Campfire and marks the feature directorial debut of Ryan Harvie and John Paul Horstmann.
The pair produced alongside Kerri Borsuk, Ross M Dinerstein and Glen Zipper.
"Ryan and John Paul have created a monster – but luckily it's very funny," said Content Media film president Jamie Carmichael. "We're really excited to be a part of their troupe. We have a feeling this one will punch above its weight."
"Basically this film is about seeing truth in even the most ridiculous moments," said Harvie and Horstman. "There's beauty in the most ugly moments; the most banal situations can have deeply interesting subtext.
"Doing chores alone, scarfing down a microwaved dinner after work, or jumping off a 20-foot ladder straight through a plywood board – our characters live these moments in a unique and charged way and, even though we may chuckle at their eccentricities, we can also identify with their situations."