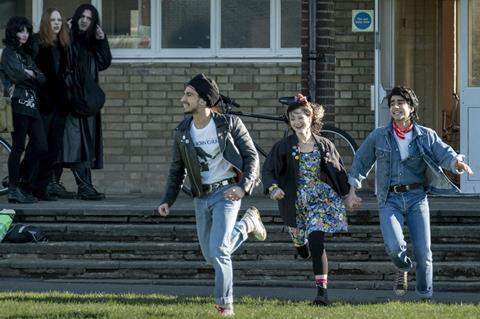 As this year's Cannes market gets underway, UK sales company Cornerstone Films has secured early territory deals on Gurinder Chadha's Blinded By The Light, which is currently in shooting in the UK.
The film has sold to France (UGC) and Scandinavia (Svensk). Entertainment One previously picked up rights for UK and Australia.
Separately, UGC has also taken France rights to Cornerstone's Georgetown, the directing debut of Christoph Waltz, and Svensk has picked up Scandinavia on Bart Freundlich's After The Wedding remake.
Starring newcomer Viveik Kalra with Hayley Atwell, Rob Brydon, and Kulvinder Ghir, Blinded By The Light follows a young Muslim boy growing up in the UK in the 1980s who is impacted by the lyrics of Bruce Springsteen.
Chadha developed the project with journalist Sarfraz Manzoor, on whose memoir the film is based, with support from the BFI. Paul Mayeda Berges wrote the screenplay. Producers are Chadha with Jane Barclay, Levantine Films and Peter Touche of Ingenious Media.
"It's exciting to be heading into Cannes with two deals already under our belts and buyers are enthusiastically looking forward to seeing first footage from the first three weeks' of shoot," commented Cornerstone's Alison Thompson.