As CPH:DOX launches today, Screen previews this year's industry programme.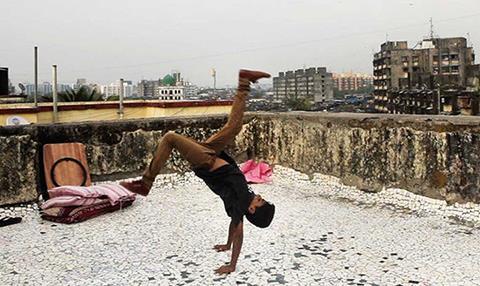 Two time Oscar-nominated documentary filmmaker Lucy Walker (Waste Land, The Tsunami And The Cherry Blossom) will see her new project presented at the CPH:FORUM (Nov 11-12), the international financing and co-production event at CPH:DOX (Nov 5-15) in Copenhagen.
The film, titled SlumGods [pictured], will follow a hip-hop crew in Dharavi, Mumbai, one of the world's largest slums and the setting for Danny Boyle's 2008 Oscar-winner Slumdog Millionarie.
Produced by Sonita Gale for Galeforce Films, the project is currently in pre-production and is looking to raise $2m (€1.8m) in financing at the FORUM.
Other projects at this year's CPH:FORUM include a new film from local The Act of Killingn and The Look Of Silence producer Signe Byrge Sørensen titled Ghost Wives, about a Chinese man accused of murdering six women to sell their bodies for an ancient tradition known as 'ghost weddings'.
There are a total 32 projects that will pitch at the event, with the best taking the Eurimages Co-Production Development Award of $16,400 (€15,000).
The award's jury consists of: Pierre Drouot, CEO of Flanders Audiovisual Fund; Alessandro Raja, CEO of Festival Scope; and Noemi Ferrer Schwenk, head of the international department at The Danish Film Institute.
CPH: LAB
This year's CPH:LAB (Nov 5-15) will feature 20 international filmmakers working in pairs to develop 10 original ideas into potential features.
Originally set up in 2009, CPH:LAB nurtures developing talent over 10 intensive workshop days.
Mentors at this year's lab include director Janus Metz Pedersen, (Armadillo, True Detective), Tribeca Film Institute's Ingrid Kopp and jazz pianist and composer Niels Lan Doky.
Previous projects to have been developed through the lab include Olmo & The Seagull, which premiered at the Locarno Film Festival in August this year, and Stranded In Canton, which played at the 2015 Göteborg and Tribeca festivals.
CPH:CONFERENCE
As previously reported, this year's CPH:DOX will place an emphasis on the topic of climate change and other social issues.
This year's conference (Nov 10) will explore how art and creativity can be a catalyst for positive change in society.
The event's speakers include Peter Sunde, the co-founder of online shareware service Pirate Bay who served time in jail for his involvement with the website; filmmaker Andreas Johnsen, who made Ai Weiwei: The Fake Case when the renowned Chinese artist was freed on parole in 2001; and Christian Stephen, whose company RYOT News produced the first virtual reality film made in a warzone, Welcome To Aleppo.
VR: LAB
In a similar set up to the CPH:LAB event, the VR:LAB will feature 20 participants working in pairs to create 10 short virtual reality experiences that explore the meaning of storytelling.
Following the festival, the final products will be available to download via an app, and will go on a tour of cultural events around the world.
CPH:MARKET
The festival's video-on-demand content market will this year feature more than 200 titles, including all of the films screening in the main festival as well as three exclusive series curated by international partners.
Taking place at the Danish Film Institute, the market will be open for the duration of the festival, 10am-8pm, and will be available to all industry delegates.
More info
Full information on the various CPH:DOX industry strands can be found on the industry section of the festival's official website, or on the individual strand pages: