Creative Scotland has launched a £600,000 fund for film festivals.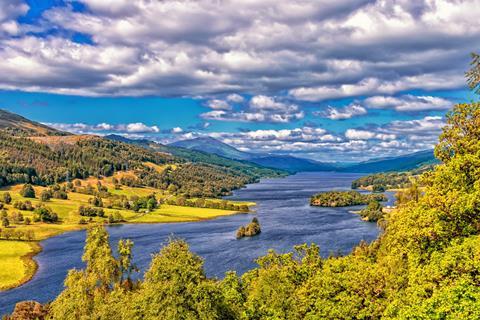 Administered by Scotland's new Screen Unit, the fund will see awards of between £5,000 and £70,000 given to festivals not supported by Creative Scotland's Regular Funding programme, which supports arts and creative organisations across the country.
Qualifying festivals must be based in Scotland and curating programmes for Scottish audiences. Outside of the major festivals including Glasgow and Edinburgh, which are covered by Regular Funding, the country is also host to a wide variety of film-focused events such as the Cromarty Film Festival in the Scottish Highlands and the Africa in Motion Film Festival, which is held in both Edinburgh and Glasgow.
Agnieszka Moody has been appointed to the newly-created role of director of Creative Scotland's Screen Unit in an interim capacity until December 2018. She joins on secondment from the Creative Europe desk at the BFI until December 2018. A permanent appointment for the position will happen at a later date.
From September, she will report to Isabel Davis, the BFI's head of international who is joining Creative Scotland as executive director of the Screen Unit later this year in a move that was announced last week.
"Scotland's screen sector has grown significantly in recent years, with an increase in production spend of more than 200% since 2007. Film festivals play an important part in this success story – particularly by promoting domestic productions and encouraging more people to go to the cinema," said Scotland's cabinet secretary for culture, tourism and external affairs Fiona Hyslop.
"Scotland has a broad range of film festivals from the internationally renowned to the locally significant, all of which are important not only for the calibre of productions in their programmes but also for the impact they make on audiences across the country," added Iain Munro, deputy CEO of Creative Scotland, on the new fund.
The Screen Unit is a partnership between Creative Scotland, Highlands and Islands Enterprise, Skills Development Scotland, Scottish Enterprise and the Scottish Funding Council and has an annual budget of £20m for 2018/19. The organisation is tasked with doubling film and TV production spend in Scotland by 2022/23.