Ambition to produce 25 Danish features per year with a $14m cash injection.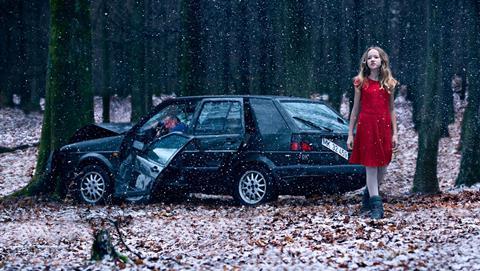 The Danish Producers' Association wants local production to reach 25 features annually, following a decrease from 31 in 2005 to 19 in 2013.
It will require a cash induction of $14.2m (DKK 80m), and despite the recent media agreement with the Danish government, $11m (DKK 62m) is still missing.
"Danish films are still selling tickets in the cinemas and winning prizes at international festivals, but we need to strengthen the finances to produce more films and improve the quality and diversity," said the association's CEO Klaus Hansen.
DVD sales in Denmark dropped 40% between 2011 and 2013, reducing income by $70.8m (DKK 400m).
Hansen proposed the creation of a Digital Film Fund, paid for by Danish internet operators, which control streaming of film and TV series. According to recent statistics, 65% of all web traffic is movie transmissions.
The Danish producers want the new fund to be included in the upcoming negotiations with the government for a new deal.
Awards
During the Danish Film and Culture Days in Svendborg, on the island of Funen, which ends today (Aug 29), audiences named Mikkel Nørgaard'sthriller The Keeper of Lost Causes (Kvinden i buret) their favourite Danish film of the year.
The introduction to the franchise from Jussi Adler-Olsen's novels received the Svend award for Best Film, Best Actress (Sonja Richter), Best Actor (Nikolaj Lie Kaas) and Best Foreign Actor in a Danish Film (Fares Fares).
Other awards included:
Best Danish Film for Young Audiences
On the Edge (Lev stærkt)
Dir: Christian E Christiansen
Best Danish Children's Film
Antboy
Dir: Ask Hasselbach
Best Foreign Film
12 Years a Slave
Dir: Steve McQueen (US)
Best Foreign Children's Film
Despicable Me 2
Dirs: Pierre Coffin, Chris Renaud (US)